The Terrifyingly Tall Tulip Trestle Bridge In Indiana That Will Make Your Stomach Drop
Hiding within Greene County, Indiana, is a modern marvel that few seem to remember nowadays; it's the stunning, 157-foot-high Tulip Trestle Bridge, and despite having been constructed back in 1906, it's still in use today. It may not look like much from a distance, but it's easily one of the most unique bridges in Indiana – something that's clear as you approach the bridge and get a better look at the intricacies in its engineering and the fascinating graffiti which graces it from decades of human civilization. It's most known as the Tulip Trestle Bridge; however, it has another fitting moniker: the tallest bridge in Indiana! Check it out: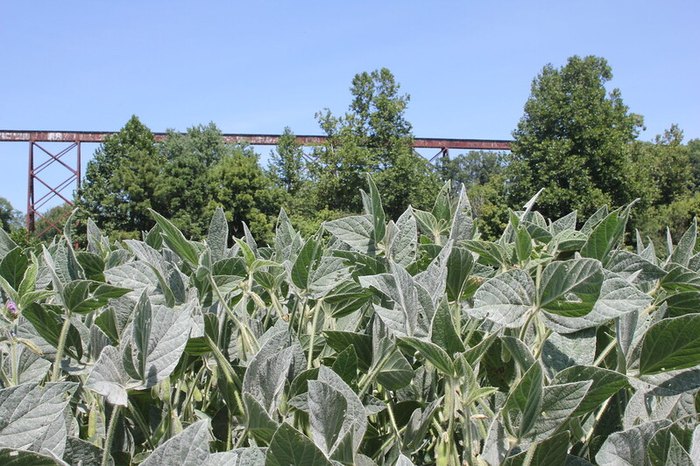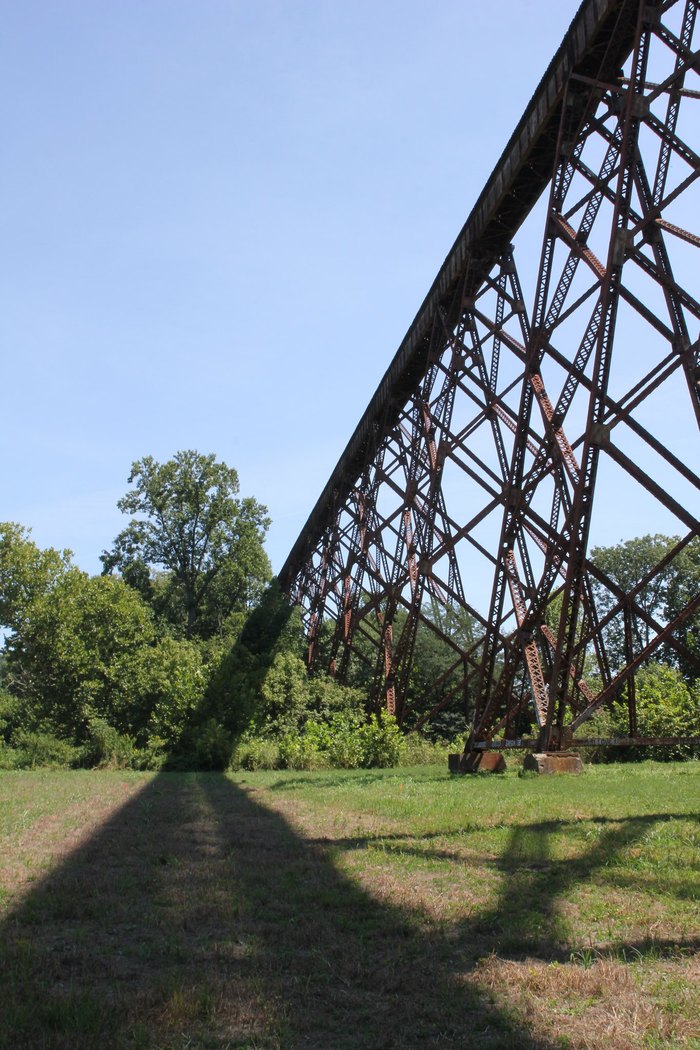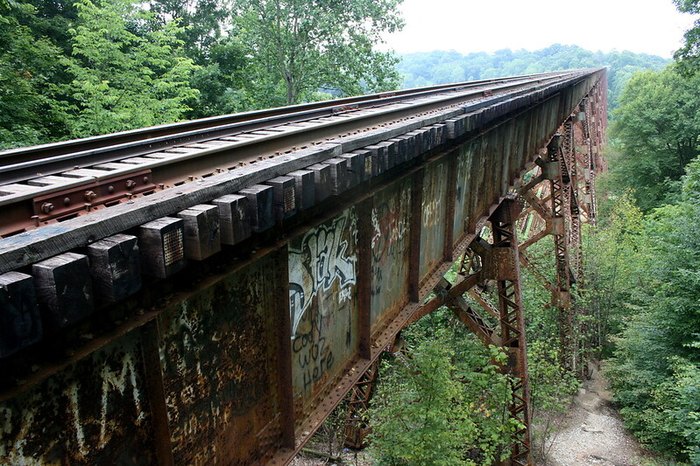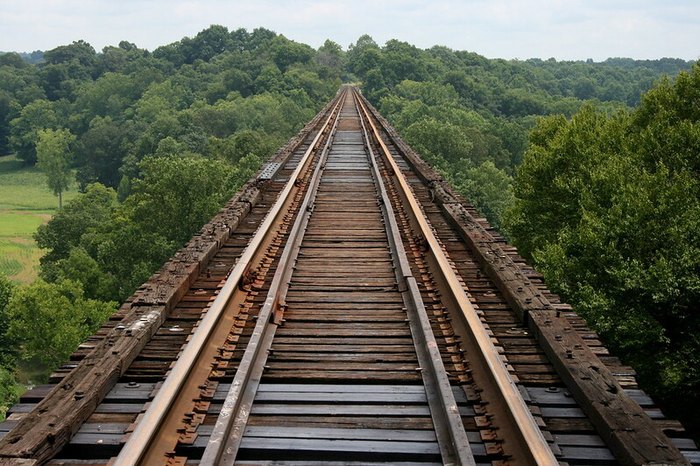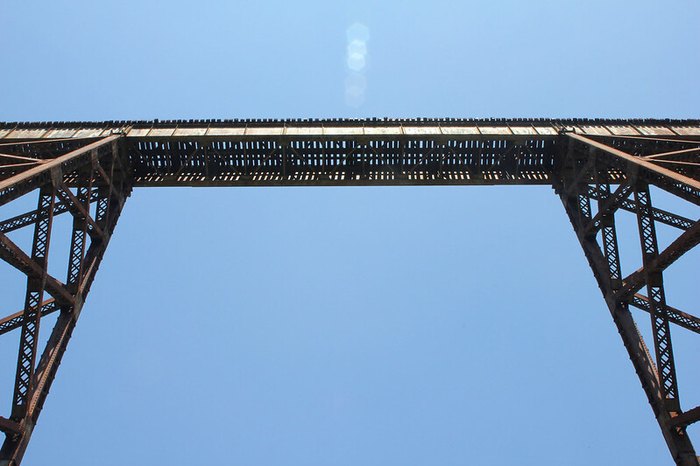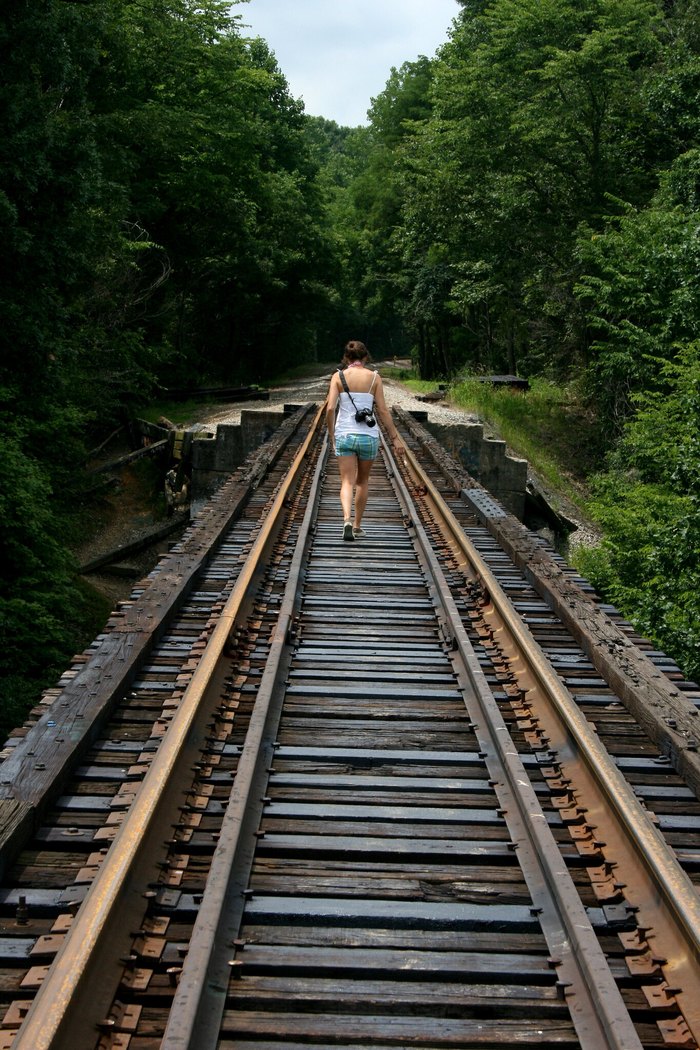 Have you ever checked out the tallest bridge in Indiana? Did you walk across the top of it? Tell us about your adventures!
The tallest bridge in Indiana isn't the state's only bridge worthy of some recognition. For more of the state's oddly intriguing bridges, check out our past article featuring the most charming covered bridges in Indiana.
OnlyInYourState may earn compensation through affiliate links in this article.
Address: Tulip Trestle, County Rd 480 E, Bloomfield, IN 47424, USA
Landmarks In Indiana
May 15, 2023
What are the most impressive pieces of architecture in Indiana?
Indiana boasts several impressive pieces of architecture. Here are some notable examples of impressive architecture in Indiana:
Indiana State Capitol Building: The Indiana State Capitol is an iconic neoclassical building located in downtown Indianapolis. Completed in 1888, it features a beautiful central dome and impressive limestone exterior. The interior is adorned with stunning marble, intricate woodwork, and grand staircases.
West Baden Springs Hotel: Known as the "Eighth Wonder of the World," the West Baden Springs Hotel is a luxurious historic hotel with a remarkable domed atrium spanning 200 feet. Built in 1902, its design and engineering were ahead of their time, and it remains a stunning example of architectural ingenuity.
Soldiers' and Sailors' Monument: Located in the heart of downtown Indianapolis, the Soldiers' and Sailors' Monument is a towering neoclassical monument dedicated to Indiana's veterans. Completed in 1902, it stands at 284 feet and offers observation decks with panoramic views of the city.
Aside from the Tulip Trestle Bridge, what are the most notable bridges in Indiana?
Indiana is home to many impressive bridges. Here are some of the most notable bridges in Indiana:
The John A. Roebling Suspension Bridge: This historic bridge spans the Ohio River between Covington, Kentucky, and Cincinnati, Ohio, and is often referred to as the "sister bridge" of the Brooklyn Bridge. It was completed in 1867 and was the longest suspension bridge in the world at the time.
The Wabash Memorial Bridge: This bridge spans the Wabash River between West Lafayette and Lafayette, and is known for its unique design featuring concrete arches and towers. It was completed in 1939 and is listed on the National Register of Historic Places.
The Blue River Memorial Bridge: This cable-stayed bridge spans the Blue River near Milltown and is the longest of its kind in Indiana. It was completed in 2016 and is a popular spot for sightseeing and photography.