8 Amazing Indiana Hikes Under 3 Miles You'll Absolutely Love
Are you looking to explore more of the outdoors but not looking to hike dozens of miles? No worries. These eight incredible Indiana hikes are all under three miles long and offer some of the best glimpses of beauty in the Hoosier state. Check them out for those days where you want to go outside, but you don't wanna work too hard: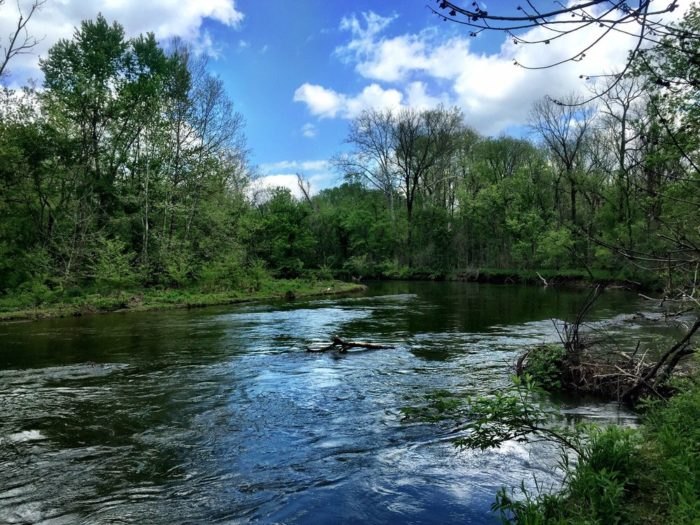 Have you explored any of these short, yet beautiful hikes in Indiana yet? For more beautiful places to explore, check out these little-known small-town parks in the Hoosier state.
OnlyInYourState may earn compensation through affiliate links in this article.
Best Hikes In Indiana
February 24, 2022
What are some of the most scenic hikes in Indiana?  
Indiana is an underrated state for hikers! Plenty of folks give the Midwest a lot of grief, claiming it's "flyover" or boring, but that's simply not the case. Indiana is home to more than 1,000 awesome hiking trails, many of which are outrageously scenic and truly amazing. Some of our favorites (though choosing just a few out of the 1,000+ is pretty close to impossible) include the AMAZING Clifty/Hoffman/Tunnel Falls Trail, which can be found at Clifty Falls State Park. That trail takes hikers through landscapes so amazingly beautiful that you'll feel like you stepped into a JRR Tolkien novel from the moment you begin. If you like fairy-tale landscapes, check out Hemlock Cliffs National Scenic Trail, which you can find in the Hoosier National Forest. At just 1.2 miles long, it's brief, but it's brisk – rated as moderately difficult. Finally, check out the absolutely unreal Indiana Dunes Trail 8 to Trail 4 hike at Indiana Dunes National Park. That one's also brief and somewhat challenging, but well worth it.  
What are some of the best easy hikes in Indiana?  
Of the more than 1,000 hiking trails all over the state, about 700 of them are rated as "easy" and suitable for all skill levels, from beginning beginners to the most advanced of hiking enthusiasts. A few of our very favorite easy hikes in Indiana are the awesome West Beach Dune Succession Trail, which is inside Indiana Dunes National Park and features some of Indiana's most breathtaking landscapes. If you've never visited Indiana Dunes National Park, well, you're going to want to bump it to the top of your bucket list. While you're there, don't skip the Mount Baldy Beach Trail! Then, there's the amazing Little Clifty Falls Trail, at Clifty Falls State Park, which features a waterfall and is brief, at just over one and a half miles long. Interested in more easy hikes (preferably with waterfalls)? Check this list out for plenty more!