This Abandoned Indiana Theatre Is Thought To Be One Of The Most Haunted Places On Earth
Gary, Indiana, is a city of ghosts. It's home to more than 13,000 buildings, homes, and structures classified as abandoned, and despite the fact that there's still a small population of Hoosiers living here, it's fallen into disrepair and chaos rapidly over the past few decades. All over town, there are reminders of what Gary once was: a booming, successful little town. It had a bright future; and, in its heyday, had more than 100,000 residents. The good times didn't last, however, and it wasn't long before Gary had begun to decay. Crime and vandalism ran amok. By the 1990s, Gary was quite literally known as the "murder capital" of Indiana. There are many buildings here said to be home now to only ghosts, and this once-mighty theatre is one such place. Is this abandoned theatre in Indiana actually haunted, or is it simply the main character in a series of stories about one of Indiana's most notorious towns?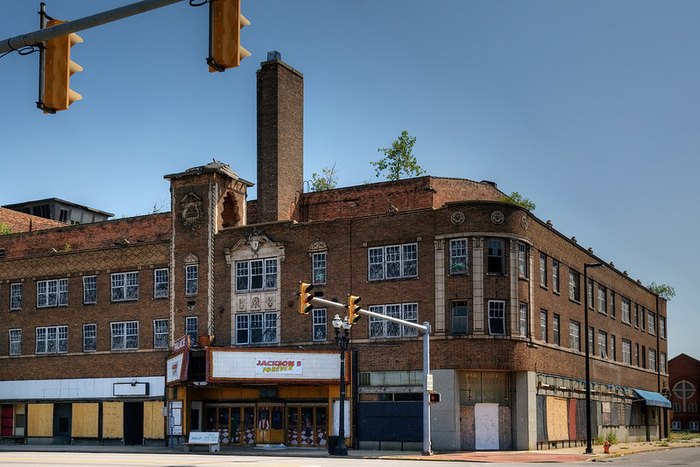 Did you find this abandoned theatre in Indiana intriguing? Same. Interested in more of Gary's urban decay? Check out this write-up about the urban exploration scene of Gary, and this one about the incredible City Methodist Church of Gary.
OnlyInYourState may earn compensation through affiliate links in this article.