The One Place In Indiana That Looks Like Something From Middle Earth
You don't have to be a Hobbit or live in Tolkien's realm of fantasy to experience the fantastical wilderness known as Middle Earth. That's because "Middle Earth" is right here in Indiana on the trails at Turkey Run State Park! This incredibly vibrant landscape is totally unique and looks like something straight out of a fairytale. If you want to mix the whimsical with the natural then plan a trip to Indiana's Turkey Run State Park.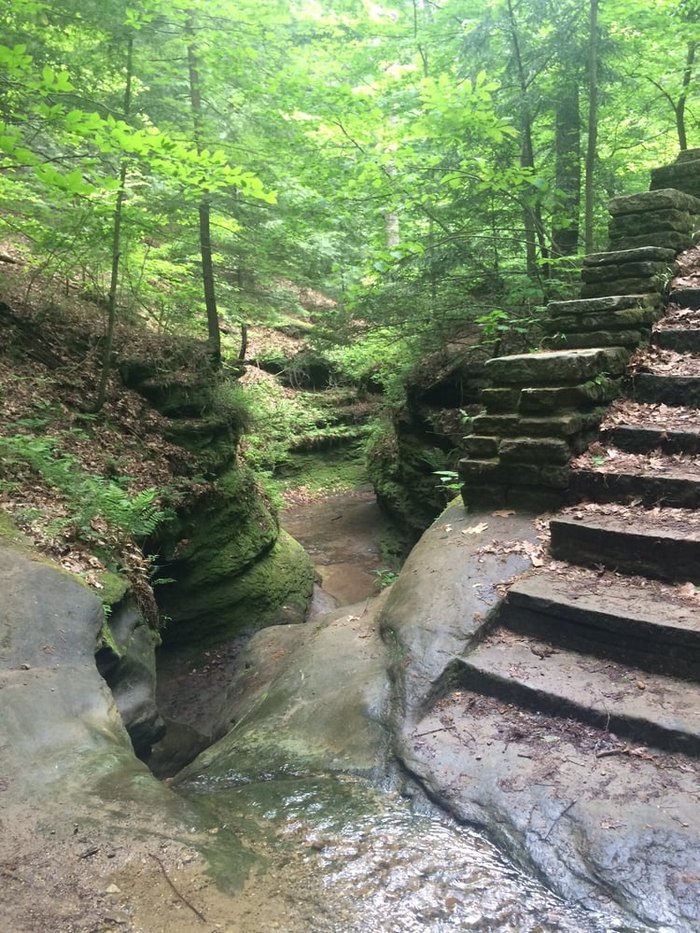 Have you already explored "Middle Earth" at Turkey Run State Park? We'd love to know in our comments! Share with us your experience at this one-of-a-kind park.
OnlyInYourState may earn compensation through affiliate links in this article.
Address: Turkey Run State Park, 8121 Park Rd, Marshall, IN 47859, USA
Turkey Run State Park In Indiana
March 12, 2021
What are the most unique parks in Indiana?
Beyond Turkey Run State Park, are there other unique parks in Indiana that should be explored? Indiana is home to 25 state parks, all maintained by the Indiana Department of Natural Resources. The biggest park is Brown County, also known as the "Little Smokies" that clocks in at nearly 16,000-acres of space. Meanwhile, the oldest state park is McCormick's Creek, which officially opened on July 4, 1916. Also, many think that Spring Mill State Park might just be the most unique in the state.
What are the best little-known gems in Indiana?
Do you find yourself with an open weekend coming up and are looking to plan a trip? How about exploring some of the best hidden gems in Indiana? If you're looking for something that is a blast from the past, with more historical context thrown into the mix, then we recommend these 11 hidden gems that hold historic keys to the past. Meanwhile, these 9 Indiana boonies road trips lead to some pretty impressive hidden gems, too!
What are the best hikes with a view in Indiana?
For anyone looking to get outside and explore Indiana's natural side, we have some great hikes to tackle. Some of the best trails in Indiana wind up with the most impressive views at the end. For instance, the Firepower Trail is a shorter hike but leads hikers to a tower with some pretty impressive views of the area. Whether it's a hike to the top of a mountain or near a field of wildflowers, these 7 Indiana walking-trails have some astounding views.