This Epic Snow Tubing Hill Near Indianapolis Will Give You The Winter Thrill Of A Lifetime
With all of the snow that never seems to disappear in Indianapolis, what better way to embrace the cold weather than by embarking on a winter adventure? Sledding is great, but if you're looking for some unforgettable fun, this epic snow tubing hill near Indianapolis will give you the winter thrill you've been seeking.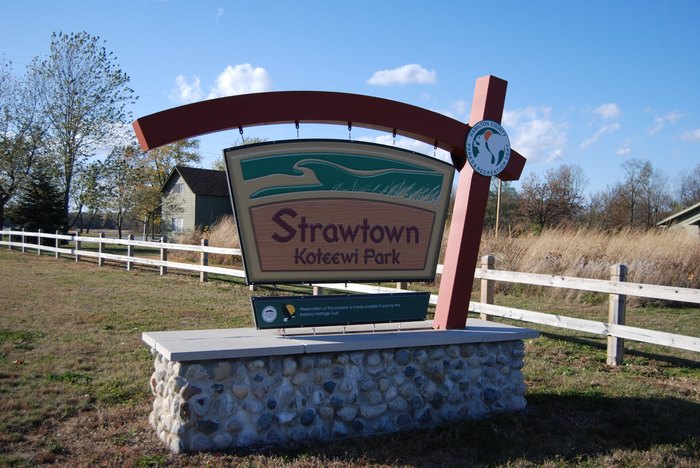 Seriously – is this not the best thing ever?
For more information, check out the Koteewi Run website here.
Have you slid down these awesome slopes yet? Share your experiences in the comments below. If you have any other suggestions for wintry activities, we'd love to hear them! For more epic cold-weather fun, be sure to check out this bewitchingly beautiful 1-mile winter hike.
OnlyInYourState may earn compensation through affiliate links in this article.
Address: 11800 Koteewi Dr, Noblesville, IN 46060, USA
Snow Tubing in Indianapolis
February 02, 2022
Where can I go snow tubing near Indianapolis?  
Indy is a big city – the biggest in the Hoosier State, for that matter. As a result, it's a lot of concrete and urban sprawl without many areas where snow tubing is possible. Of course, you can always check out the grounds of colleges and universities, which sometimes have hills perfect for sledding, but what about when you want to get into an inner tube and tube down some of those hills? Well, our snow-tubing friend, we've got some great places near Indy where you can do exactly that. You can head out to Noblesville and visit the epic Koteewi Run, which is definitely a favorite among Hoosier State residents that love them a good tubing run. Should you find yourself near Lawrenceburg, you'll definitely want to go to Perfect North Slopes, which you can learn more about in this article, and if you end up around Paoli, there's always Paoli Peaks... which brings us to our next point.  
Are there any cool ski resorts near Indianapolis?  
Unsurprisingly, given the not-exactly mountainous terrain of Indiana, there aren't a whole lot of options when it comes to snow tubing and/or skiing, but the answer to this question does overlap somewhat with the above. A couple of those aforementioned havens for winter lovers in the Hoosier State double as ski resorts! Perfect North Slopes, for example, is a delightful, family-friendly ski resort winter wonderland. It's 100 acres of snowy awesomeness, if you ask us, and it's only one and a half hours from the city of Indianapolis. Paoli Peaks' full name is Paoli Peaks Resort, and it's a day resort – so no overnight stays available. That being said, it's the ideal place for a day trip filled with incredible snowy fun like skiing, tubing, sledding, and more. Plus, the hot cocoa is great.