Keep Your Eyes Peeled, Thousands Of Hummingbirds Are Headed Right For Indiana During Their Migration This Spring
When spring is finally springing in Indiana, it's time to welcome the hummingbirds. Each year, thousands of hummingbirds migrate across the U.S., and it's one of the most delightful things you'll ever experience. Mother Nature always finds new ways to impress us, and the annual migration of hummingbirds in Indiana is absolutely magical. If you're wondering when will hummingbirds arrive in Indiana, read on – and get your feeders ready! Be sure to check out this list of the best hummingbird feeders to delight these precious birds.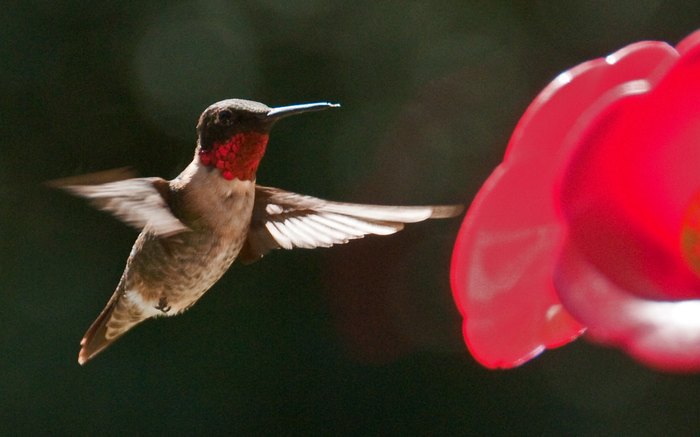 The IN hummingbird migration is not only wonderful for the survival of these tiny creatures, but hummingbirds in Indiana also mean spring is finally here. Are you prepared for this year's hummingbird migration to hit your backyard? For more information about viewing hummingbirds in Indiana, how to set up a hummingbird feeder, and more information answering when will hummingbirds arrive in Indiana, visit hummingbird-guide.com. As you prepare to welcome a new season in the Hoosier State, you'll definitely want to check out these places in Indiana that are especially beautiful in the spring.
Do you look forward to seeing the hummingbirds come to your area every year? Let us know in the comments! We love to hear about your seasonal rituals.
OnlyInYourState may earn compensation through affiliate links in this article.
When Will Hummingbirds Arrive In Indiana?
February 18, 2023
What types of hummingbirds are in Indiana?
You'll spot all kinds of different hummingbirds in Indiana during the seasonal migration. See if you can spot all of these typical species.
Ruby throated Hummingbird
Rufous Hummingbird
Anna's Hummingbird
Black-chinned Hummingbird
Calliope Hummingbird
Mexican Violetear
When should I hang a hummingbird feeder in Indiana?
There are some hummingbirds that stay in Indiana year round and would appreciate some chow, so you can really put out your feeder out any time of the year. But, of course, spring is always a safe bet. No matter what, you'll want to find the best hummingbird feeders possible.
Is it safe to feed hummingbirds in Indiana?
It is extremely safe to feed hummingbirds in Indiana. As we mentioned before, these fast-moving birds need all the energy they can get after their extensive journey.