7 Pristine Hidden Beaches Throughout Indiana You've Got To Visit This Summer
Do you love discovering new beaches? If you answered "yes," you're in luck because there are several hidden beaches in Indiana. Nothing makes summer complete without a trip to the beach. You can make your summer exciting with a visit to the following seven hidden beaches in Indiana. If you hate crowds, you'll love these excellent beaches, which happen to be some of the best beaches in Indiana.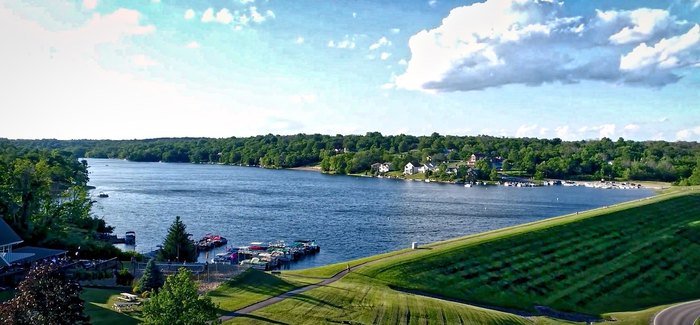 What other hidden beaches in Indiana do you enjoy visiting? Let us know in the comments below. Also, share with us some of your favorite Indiana beaches.
For more like this, check out these 11 amazing lakes to visit this summer.
OnlyInYourState may earn compensation through affiliate links in this article.
More to Explore
best beaches in indiana
What are three of the best beaches in Indiana for a family day trip?
Family day trips are the best, especially at the beach! Listed below, we've included three of the best beaches in Indiana that are great locations for family day trips. You'll want to visit them all!
1. Whihala Beach
Indiana's Whihala Beach is one of the best beaches on Lake Michigan, and over the years, it's become a favorite gathering spot among locals and visitors alike. This beautiful beach offers a variety of activities for the whole family, including kayaking, paddleboarding, fishing, volleyball, and more.
2. Fairfax Beach
Nestled on Lake Monroe is Indiana's Fairfax Beach. This popular beach offers beautiful landscape views. It's also a great place to relax and enjoy family time, whether it's building sandcastles or having an old-fashioned picnic.
3. Indiana Beach
Indiana Beach is located in Monticello within an amusement park. Children love this place because it offers such a variety of things to do. For example, there's a sandy beach area that's perfect for building sandcastles, a closed-off area for swimming, and tons of amusement rides, including roller coasters, swings, etc.
What's one of the best private beaches in Indiana that everyone should visit this summer to escape the crowds?
There are plenty of secret beaches in Indiana. One of the best places to find amazing beaches is Cagles Mill Lake in Cloverdale. This lake is surrounded by beautiful beaches that are great for swimming, fishing, and picnicking. If you're looking for some of the best private beaches in Indiana, you'll certainly want to check out Cagles Mill Lake. It's a local gem!
Related Articles
Explore Indiana