You Wouldn't Expect Some Of The Best Tenderloin In Indiana To Be From A Gas Station, But It Is
Few foods are as iconic to Hoosiers as the classic delicious, juicy breaded tenderloin. There are plenty of places to acquire a delicious tenderloin sandwich in this beautiful state, but one of them in particular definitely seems to stick out a little above the others – and you'd probably never realize it! Tucked away inside an unassuming little gas station in small-town Gnaw Bone, IN is the Gnaw Bone Food Mart – and it's home to what we suspect might just be the best breaded tenderloin in Indiana, if not the whole Midwest!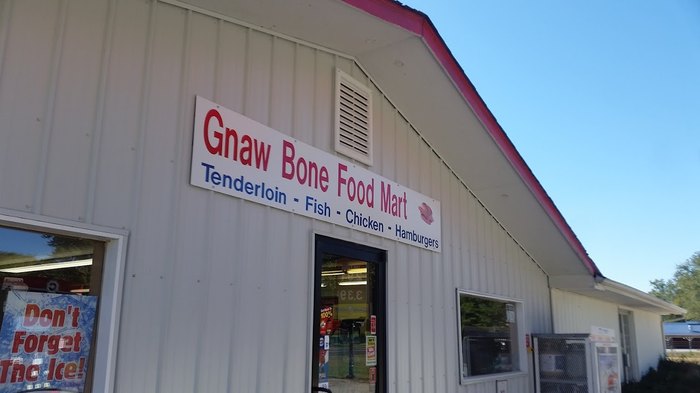 There are lots of places in Indiana to get a good old-fashioned breaded tenderloin sandwich, but there's only one Gnaw Mart – and it's only at Gnaw Mart that you'll find these tenderloins. Who knew that this unassuming little local gas station was so full of flavor? Well, now you do – and you can start planning your visit!
For more information about Gnaw Mart, be sure to check out its official Facebook page. What are some of your favorite places for breaded tenderloin in Indiana? Let us know by filling out this form; you might see your picks in a feature of their own someday!
OnlyInYourState may earn compensation through affiliate links in this article.
Address: Gnaw Mart, 4947 IN-46, Nashville, IN 47448, USA