The Abandoned Horace Mann School In Indiana Is One Of The Eeriest Places In America
Gary, Indiana, is an infamous place. Though, like almost anywhere, it does have its small here-and-there elements of charm and nostalgia, for the most part, anyone asked which city in Indiana is the worst will most likely be immediately answered with "Gary." Even folks from out of state are often aware of just how notorious Gary has become, and for good reason: it was once the murder capital of the United States, and to this day, it still ranks very high on lists of the most dangerous towns in the country. It's one of the most dangerous cities in Indiana for sure, but there's an element of dark fascination to it as well. Let's take a look at one of Gary's most iconic abandoned structures, which, if it's still standing now, won't be for long: an abandoned high school in Indiana that's easily one of the eeriest places in the Midwest.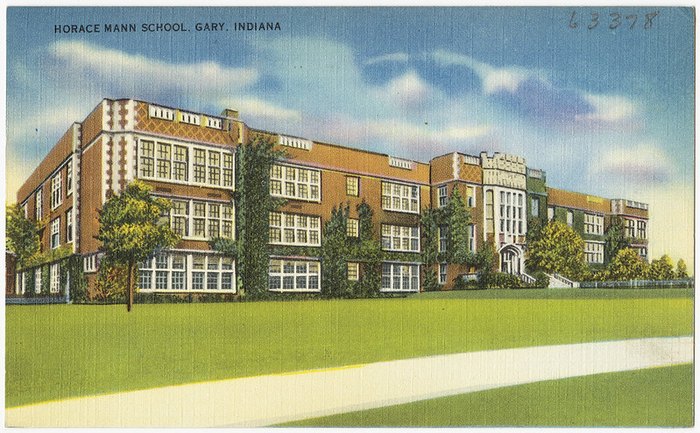 We are unable to confirm whether or not the building is still standing at the time of this writing; we have found nothing indicating it's been razed yet, and the most recent news about the school is in regards to its having been sold. We do know that, as of less than one year ago, it was still there – what have you heard?
For more amazing abandoned places in Indiana, check out this eerie Hoosier State ghost town road trip!
Address: 525 Garfield St, Gary, IN 46404, USA