11 Perfect Things To Add To Your Illinois Winter Bucket List
As a state that spends many months of the year with snow on the ground, Illinois has a lot to offer when it comes to winter activities. So, instead of going into hibernation again this winter, learn to embrace those below-freezing temperatures and discover something new when you do one of these fun winter activities in Illinois. Your couch, and the Saved by the Bell marathon you've recorded, will be waiting for you when you get back. Now, get out there and explore!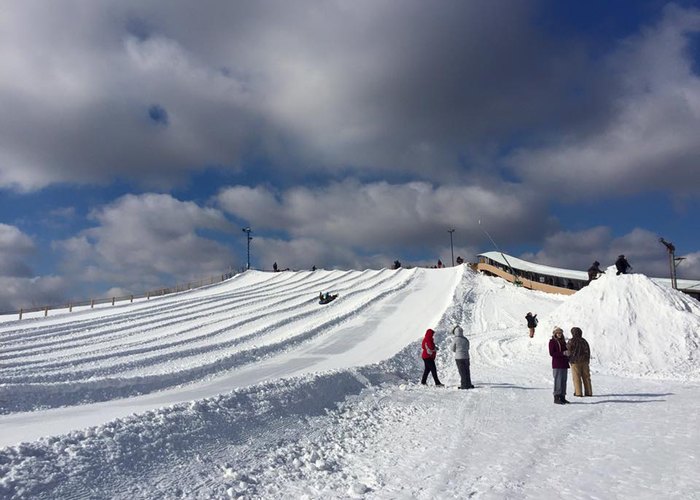 Check these winter activities in Illinois off your list, and you can consider yourself an Illinois winter conqueror! If you have more ideas on how to get out and appreciate the season, let me know in the comments below.
Looking for more fun winter activities in Illinois to try? Check out these seven outdoor attractions in Illinois that you need to try.
OnlyInYourState may earn compensation through affiliate links in this article.
Winter Activities In Illinois
November 18, 2022
Does Illinois get a lot of snow?
Illinois does get a lot of snow each winter.  It ranges throughout the state from between 35 to 48 inches of precipitation annually.  To really take advantage of the snowy weather, you should head to these spots for some great winter fun in Illinois:
What is the coldest month in Illinois?
January is the coldest month in Illinois. The full cold season is from December through March, but January's low temperatures make it the coldest month of the year in Illinois. The average daily temperature in Illinois in January is a low of 22 degrees Fahrenheit and a high of 33 degrees Fahrenheit. 
How long is winter in Illinois?
Winter in Illinois is 4 months long, on average. It begins in early November and runs until mid-March. Highs between 30-38 degrees Fahrenheit are the average for the winter months in Illinois.