This Magical Waterfall Campground In Illinois Is Unforgettable
Camping is a great way to spend your summer. But what if you could camp at a waterfall? You can at Burden Falls. Burden Falls is in southern Illinois – Harrisburg, to be exact. As you get closer to the falls, you will hear the incredible sound of rushing water. This waterfall might not be the largest in Illinois. It tumbles 35 feet. That includes a tier in between around 11 feet. But it is stunning. The falls are surrounded by a mini canyon. As the water splashes down, it hits beautiful rocks, leading the water to splash all over. There are actually a few falls here. The Upper Falls flow into a wide curtain flow. Then there are other tighter falls that have a single stream. Either way, it is stunning. The coolest thing is that you can camp here. It is a wilderness area, so this is primitive to say the least. However, no permits are required. Check out these amazing photos of this area.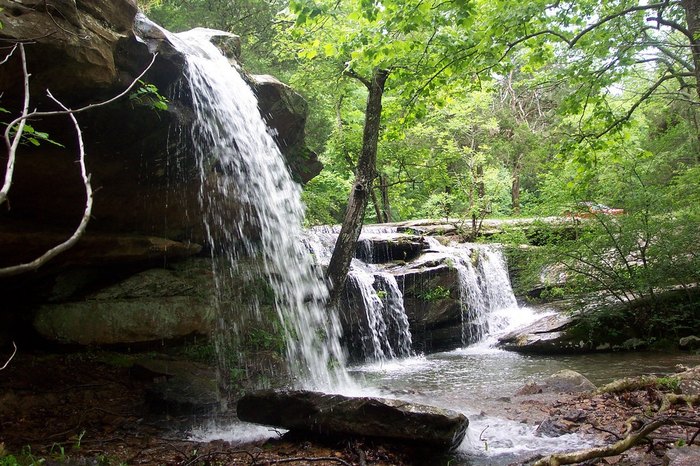 Want to chase more waterfalls? Here's a list to get you started.