Illinoisans Should Expect Extra Flakey Snow This Winter According To The Farmers' Almanac
If you're from Illinois, odds are you've already mastered snow, ice, and cold. Good thing, too, because the Farmers' Almanac is predicting a future filled with frigid flakes for Plains State residents. Over the years, this guide has been the go-to, handy-dandy resource for knowing when to huddle for warmth. So, take heed when they tell you that it's time to suit up for a cold winter defined by frequent, especially flaky snowfalls.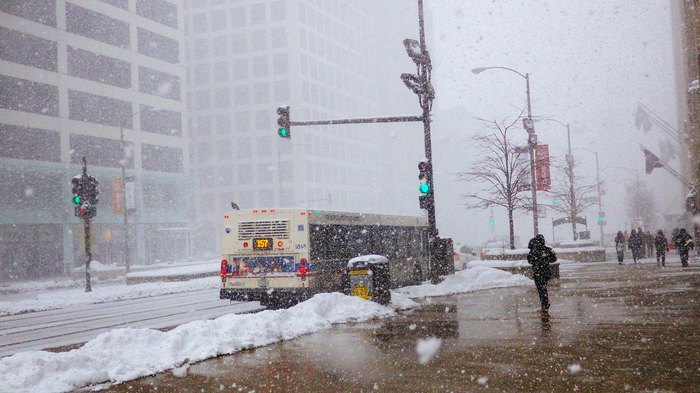 When the Farmers' Almanac wars Illinoisans of inclement weather, it's important to listen. Still, furious flakes and hard freezes shouldn't stop you from having a winter full of warmth and mirth. Don't be a fair weather friend. This season, find something new to fall in love with your frozen state.
What's your go to guide when you're worrying about winter weather? What Illinois adventures don't expire when it's time to light the fire? We love hearing your stories and seeing your photos. Get in touch!
OnlyInYourState may earn compensation through affiliate links in this article.
Address: Chicago, IL, USA
Address: Evanston, IL, USA
Address: Havana, IL, USA
Address: Shawnee National Forest, Herod, IL 62946, USA