Few People Realize There's A Fire-Breathing Dragon In Illinois
Illinois is home to a wealth of roadside attractions, and none are as unique as the fire-breathing dragon. Seriously, there is a dragon in Illinois, and it breathes real fire. Unlike most attractions that are just for looking, this one has an interactive element.
For anyone who thinks our state is boring, tell them about this. Keep scrolling to find out where it's at.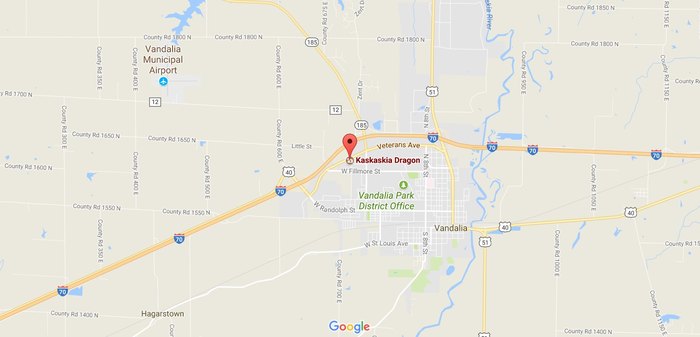 The fire-breathing dragon is located at 2024 Progress West Drive in Vandalia, and you can learn more about it on its Facebook page and buy tokens on its website. Now, see the Kaskaskia Dragon in action for yourself.
If stange attractions are your hobby, then take a trip across the state to these 11 Illinois roadside oddities.
Have you ever seen this fire-breathing dragon before? Share your experiences and photos with us!
OnlyInYourState may earn compensation through affiliate links in this article.
Related Articles