Posted in Chicago
September 07, 2017
Here Are The Best Times And Places To View Fall Foliage In Chicago
Whether you're ready for it or not, autumn is on its way! Soon there will be fall foliage everywhere you look in Chicago. Leaves turn different shades of yellow, orange, and red, and you dread the impending winter. Thanks to our pals over at Smoky Mountains, we have predictions for when the leaves will start to change and transform the city.
Check it out: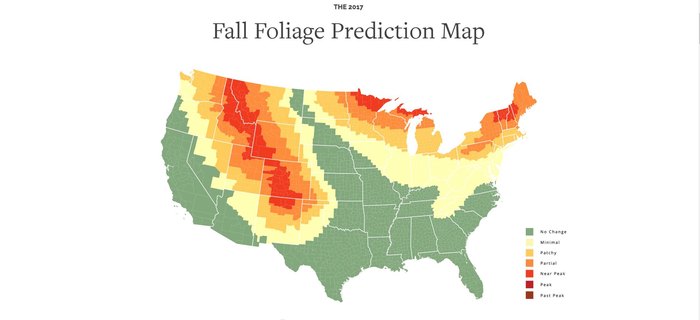 If you're looking for ways to enjoy the fall leaves, check out these six pumpkin patches hiding around Chicago.
When do you think we'll start seeing fall foliage in Chicago? Share your thoughts with us!
OnlyInYourState may earn compensation through affiliate links in this article.