9 Amazing Illinois Hikes Under 3 Miles You'll Absolutely Love
Not all hikes have to be full-day excursions for hardcore outdoor enthusiasts. In fact, some of the best hikes in Illinois are just a few miles and you'll still get the benefits of exercise and fresh air while experiencing incredible views. These hikes are all under three miles and, at a leisurely pace, can be completed in less than two hours.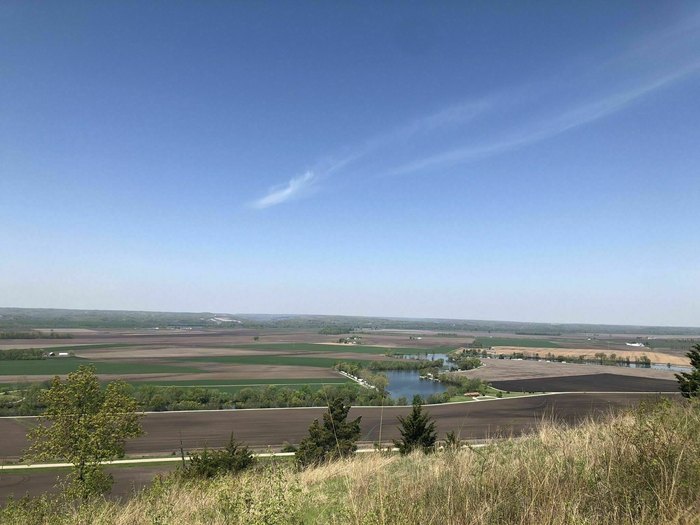 Have you traveled along any of the trails on this list? Please let us know your experience and what your favorite trails are around the Prairie State.
A few trails on this list are considered accessible. For more accessible trails, head to our previous paved trails article.
OnlyInYourState may earn compensation through affiliate links in this article.
Best Hikes in Illinois
July 09, 2022
What are the best waterfall hikes in Illinois?
When you're looking for lovely summer adventures, there's nothing quite like the best waterfall hikes in Illinois! Check out Ferne Clyffe Waterfall Trail in Shawnee National Forest for a hike that isn't quite as crowded as the more well-known places in the state. Lover's Leap Overlook Trail features an incredible U-shaped waterfall that drops down onto the landing where you'll be. There's a magical feeling about being there!
What is the best wildflower hike in Illinois?
When the weather warms up, you might decide you want to frolic in the flower fields and feel like a kid again. We have an excellent suggestion for the best wildflower hike in Illinois for you and the family to take together in the warm months of the year. Head to Rocky Bluff Trail in Makanda for an incredible 1.8 mile-long hike through some of the prettiest flowers you've ever seen in the wild. There's nothing like some gorgeous and colorful flowers to make you glad you live in our lovely state. You'll find lots of different species here, and you're sure to love them all.
What are some kid-friendly hikes in Illinois?
When you're traveling with your whole family, you'll be on the lookout for easy hikes in Illinois that everyone can do, including the kids! Saint Louis Canyon Trail in Utica is a great choice for a cool hike to show your children the beauty of nature without tiring them out too much. It's under an hour, so it will be a nice foray into the outdoors and won't take up the whole day. Another great option is Busse Woods Loop Trail in Elk Grove Village, which is sure to delight everyone with its beautiful lake view. You can even bring your furry friend to join in the family fun!