8 Cool And Calming Hikes To Take In Idaho To Help You Reflect On The Year Ahead
Even for the most diehard outdoor enthusiasts, getting out on the trail during wintertime can be a challenging task. However, those who do muster up the courage to brave the winter elements are usually rewarded with amazing scenery and some unforgettable memories, because we happen to think Idaho is home to some of the best hikes in the country! It definitely helps that Idaho is home to a ton of great winter hiking trails. From short jaunts through the woods to breathtaking mountaintop adventures, we compiled a list of some cool and calming hikes to check out this season that just so happen to be some of the best hikes in Idaho. Make it your resolution to tackle some of these trails, which we think are some of the best hikes in Idaho, in the year ahead!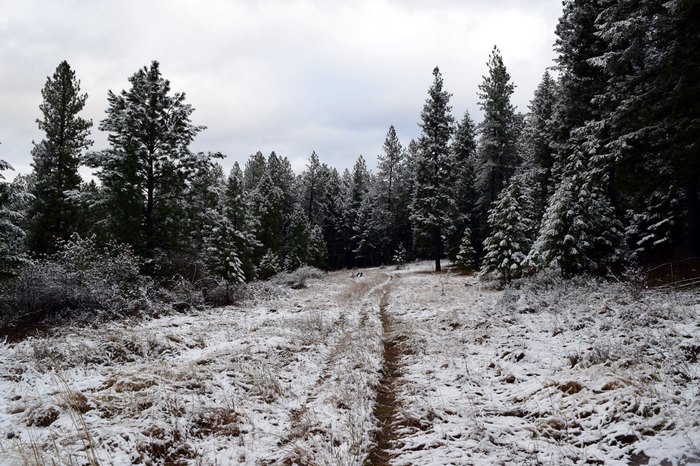 What do you think? What's your favorite winter hiking trail in Idaho? Let us know in the comments. If you're looking for more of the best hikes in Idaho, check out list of 10 Picturesque Trails In Idaho That Are Perfect For Winter Hiking.
And if you're wondering what to pack for your winter adventures in Idaho, be sure to bookmark our ultimate travel guide!
OnlyInYourState may earn compensation through affiliate links in this article. As an Amazon Associate, we earn from qualifying purchases.
More to Explore
Best Hikes In Idaho
What are the best kid-friendly hikes around Idaho?
Idaho is a state overflowing with class A hikes to rivers, waterfalls, and stunning mountains. While some of these hikes require you to be an advanced hiker, there are plenty of amazing hikes located throughout the state hikers and kids of all abilities! If you are looking for some of the best kid-friendly hikes to go with your family around Idaho, here are some of our favorites.
Fishhook Creek
Fishook Creek is a perfect family hike found near Lowman, Idaho. Clocking in at just 2.5 miles, this hike has minimal elevation gain and is perfect for hikers of all ages! This hike will bring you around creeks, through pine tree forests, and meadows, all while giving you a breathtaking view of the Sawtooth Mountains. This hike will lead you to The Beaver Ponds, where you can explore the surrounding meadows and if you are lucky, see the beavers working on their dam! Located just off of Highway 75 and Redfish Lake Road with plenty of room in the parking space, Fishook Creek is one of the best kid-friendly hikes in the entire state!
Shadow and Fern Falls
If you are looking for a kid-friendly waterfall hike, Shadow and Fern Falls is the perfect hike for you! Found in Shoshone County, home to the massive Shoshone Falls, Shadow and Fern Falls are much smaller waterfalls, but you won't be disappointed! This hike is more like a short walk, but it is perfect to escape outside for some fresh air during the day. The walk to Fern Falls is only a ¼ mile from the parking lot, and only has about 200 feet of elevation, which means that you will get to see these waterfall hikes even if you only have time to pop over during your lunch break!
Related Articles
Explore Idaho