Dine Inside A Private Igloo With Your Very Own Firepit At Whispers In Idaho
Patio dining is typically reserved for the summertime, but not at The Coeur d'Alene Resort! The resort's waterfront lounge has started offering private igloos that you can dine inside. Heated by a nearby firepit, diners can enjoy unobstructed views of the lake while enjoying a delicious meal, all while staying nice and warm. Be sure to check out this private igloo dining experience this winter for a meal to remember!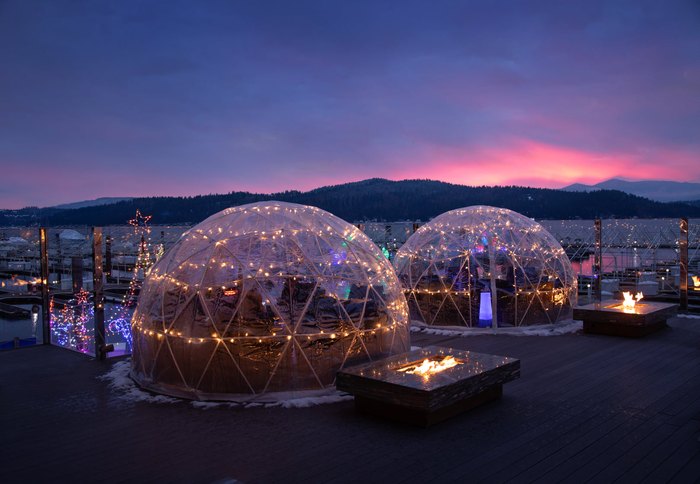 What do you think? Are you ready to reserve your own private igloo for an evening to remember? Share your thoughts with us in the comments below!
Address: 115 S 2nd St #2738, Coeur d'Alene, ID 83814, USA