The Heart-Pounding View That Every Idahoan Needs To Experience At Least Once
The power of water, both present and ancient, can be seen just about everywhere in Idaho: cascading waterfalls, plunging canyons, uniquely carved rock formations… our big-little state has it all. After an intense winter, however, Idaho's natural wonders are bigger and bolder than ever and our reservoirs overflowing.
One sight everyone should check out at least once this spring? A dam spillway bursting forth magnificently with excess water runoff. These man-made displays are rare, but the timed releases are impressive, to say the least, coming in all shapes and sizes depending on the type of dam. But there's one in particular display that every Idahoan should see: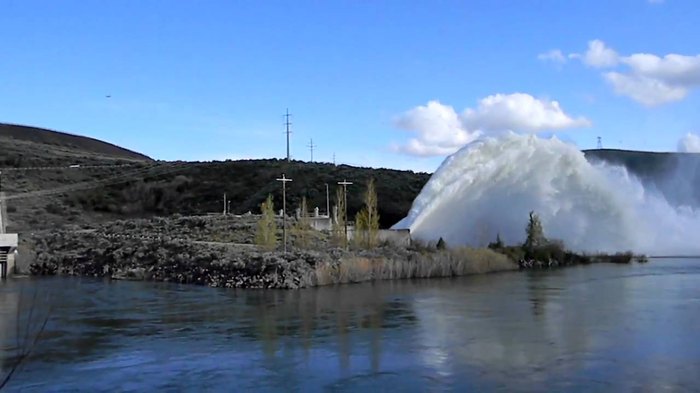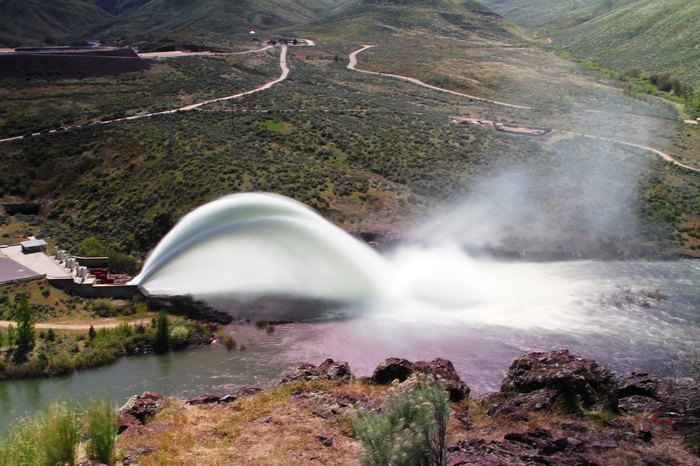 It's been a few years on hiatus, but finally the Rooster Tail will be back in action this weekend!
Catch this awesome show April 22-23 from 12-6pm. Thank you Gary Flowers for the footage!
Getting Here: Do not enter Sandy Point when you first see the Rooster Tail Display; instead, proceed along Highway 21 up to the top of the dam. Turn right to cross the dam and you'll easily find your way, enjoying a number of different views of the display.
If you'd like to get out and walk around, Idaho Department of Parks and Recreation State Parks – Discovery Park and Sandy Point Park – are available for a $5 fee.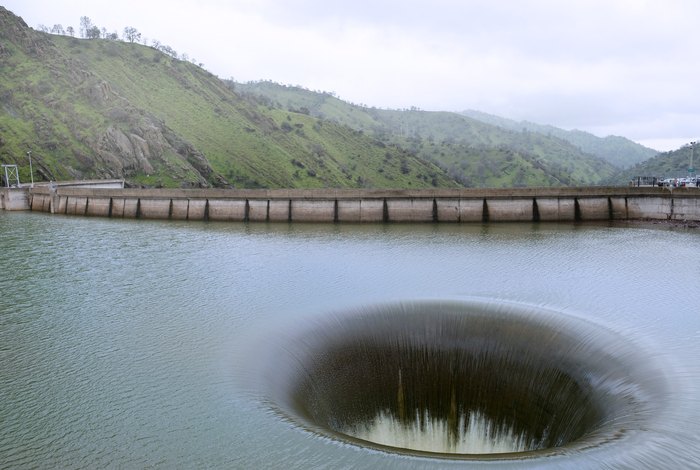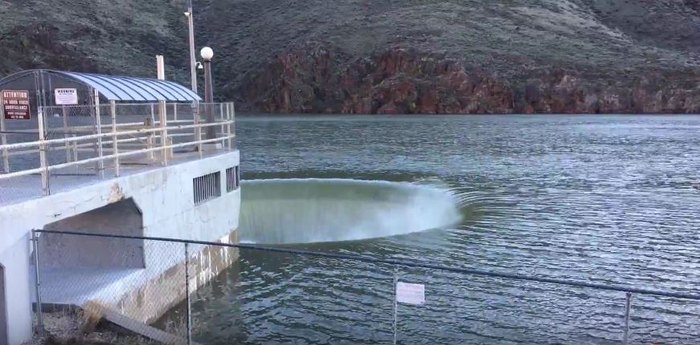 See it for yourself! This epic drone footage was taken by YouTube user James K.
This winter has been one to remember in the Northwest – be sure to get out and see the spectacular sights as a result! Word on the street is that Brownlee Dam has quite the incredible spillway as well this year.
Save
Save
Save
Save
Save
Save
Save