There's A Little Known Unique Natural Bridge In Idaho And It's Truly Amazing
The City of Rocks in Southern Idaho is full of amazing natural formations. Truly, it's one of the most spectacular sights of its kind in the world. Since many folks come in here to take in the sights, do some rock climbing, or maybe even a little camping, it's easy to pass over one of the coolest parts of this area: how these towering geologic wonders were made. Many of the formations in this national reserve have names, often describing what the rocks look like – each its own distinct sculpture, handcrafted my Mother Nature.
One such formation is aptly named: Window Arch. You might overlook this hulking, rocky, peek-a-boo-esque rock, but don't! Natural bridges like this are incredibly rare, and truly remarkable. And while the most famous arch in the country might just be the one in Utah, we happen to think that Idaho's own natural bridge is pretty darn special. So head on over to Cassia County and prepare to be amazed!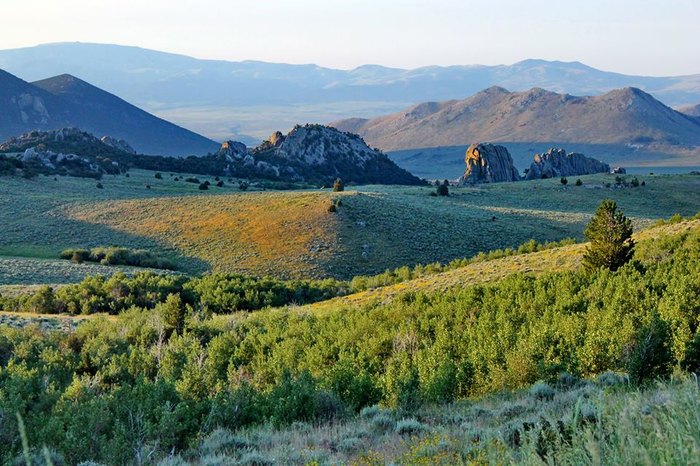 Idaho never fails to amaze. Much like Idaho's Balanced Rock, this is a bucket list photo op waiting to happen!
For some of the weirdest, most unusual rock formations in Idaho, check out our article here.Or, check out our previous article about the City of Rocks here, and the Little City of Rocks in Gooding here.
OnlyInYourState may earn compensation through affiliate links in this article.