Here Are 13 Of The Most Beautiful Lakes In Idaho, According To Our Readers
Idaho boasts a stunning number of natural wonders, but our glittering lakes often rise to the top of the list. Incredibly, the Gem State has over 2,000 official lakes, with thousands more tucked away in the backcountry that are unnamed or can't be found on a map – and every single one is worth a visit. With majestic, snow-capped mountains and towering trees reflected in these mirror-like pools of the most incredible jewel-colored water in the country, no matter which slice of Idaho you're exploring, you can't ask for dreamier views! Recently, we asked our Idaho Only readers to choose their favorite lakes and we were blown away by the response. We would never be able to pick just one, so below are 13 of the most beautiful lakes in Idaho according to YOU: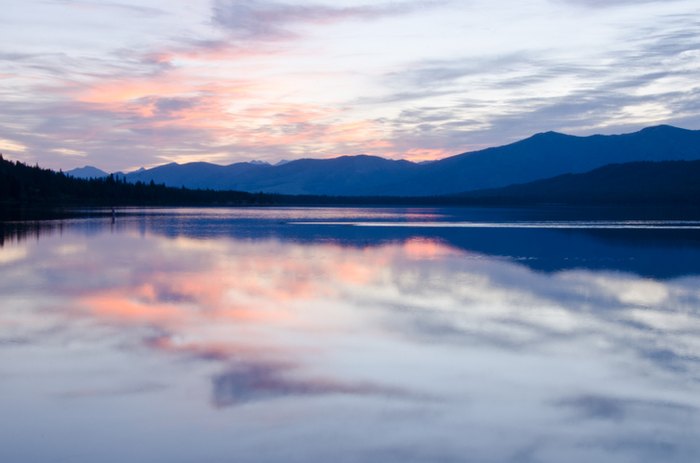 While certainly not a complete list of the most beautiful lakes in Idaho, they sure are gorgeous, aren't they? A huge thank you to everyone who submitted their favorite lake photos and shared their stories! We especially love how many corners of Idaho are represented on this list. But remember, this is just a snapshot of our great state – there's no shortage of amazing places to discover, especially off the beaten path!
To learn about epic places like these and share more of your coolest photos, join our Idaho Nature Lovers Facebook group. While you're at it, be sure to browse through the many other lakes, reservoirs, and natural areas mentioned by our readers in our original post. 
Can't decide where to start? Explore this overlooked state park in Eastern Idaho and the pristine lake that glistens at the heart of it. 
Address: Hunt Lake, Idaho 83864, USA
Address: Brockie Lake, Idaho 83255, USA
Address: Goat Lake, Idaho 83637, USA
Address: Redfish Lake, Idaho 83637, USA
Address: Priest Lake, Idaho, USA
Address: Alturas Lake, Idaho 83340, USA
Address: Lake Cleveland, Idaho 83311, USA
Address: Stanley Lake, Idaho 83637, USA
Address: Sheep Lake, Idaho 83227, USA
Address: Independence Lakes, Idaho 83342, USA
Address: Payette Lake, Idaho 83638, USA
Address: Lake Coeur d'Alene, Idaho, USA
Address: Lake Pend Oreille, Idaho, USA
OnlyInYourState may earn compensation through affiliate links in this article.