Idaho's Man-Made Geyser Is A Quintessential Roadside Attraction
Hiding in the town of Soda Springs, Idaho is a quintessential roadside attraction that should definitely be on your radar: the world's only man-made geyser. First "discovered" nearly 80 years ago, it's become a popular road stop for travelers passing through, and for good reason. Seeing it spray up from the ground 100-feet into the air is an experience to remember.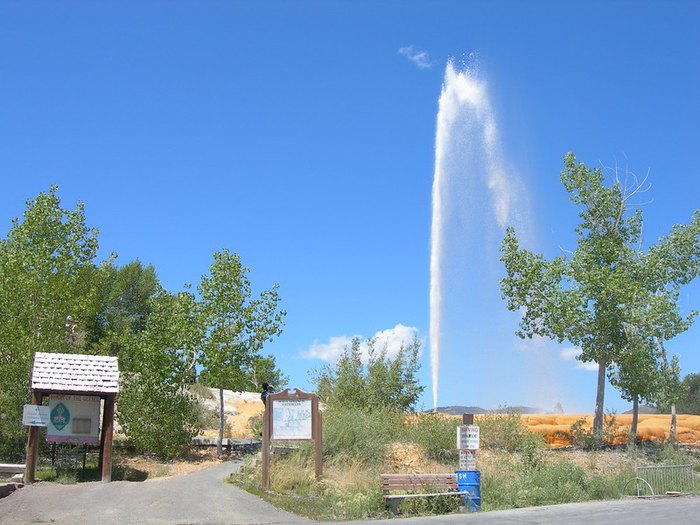 Have you been to this unique man-made geyser? Idaho is home to just all sorts of bizarre roadside attractions! What's your favorite? Be sure to chime in below.
Address: E 1st St S, Soda Springs, ID 83276, USA