10 Glorious Waterfront Trails In Idaho To Take On A Fall Day
When you want to experience the true beauty of Idaho's vibrant, colorful autumn foliage, you can always take a road trip or Sunday drive down one of our incredible scenic byways. But for truly getting out and enjoying the seasonal beauty, what could be better than a leisurely stroll through the trees? Feeling the fallen leaves crunch beneath your feet and smelling the crisp air on your face is a simple pleasure that only comes but once a year – and now's the time to enjoy it!
Fortunately, Idaho is home to numerous waterfront trails, bike paths, and nature trails that feature beautiful waterfront views alongside lush autumn foliage, perfect for enjoying with family and friends. And don't forget to take a few photos along the way! Here are 10 gorgeous waterfront trails in Idaho that are perfect for fall: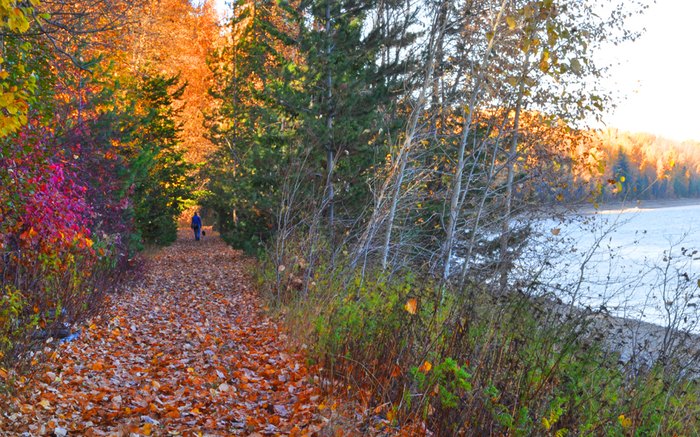 Oh, Idaho. There are so many miles of rivers and trails in our gorgeous state that no list could ever be complete. Do you have any favorite trails to explore in fall? Do they come with waterfront views?
For more of Idaho's best fall activities, check out these charming pumpkin patches, unique corn mazes, or check out the fall foliage road trip we mentioned earlier.
For another trail not included on the list (waterfront overlook included), this "Fairy Trail" is inspiring and rejuvenating beyond words.
OnlyInYourState may earn compensation through affiliate links in this article.