You've Never Tasted Anything Like These 10 Unique Desserts In Idaho
When you have fresh food so close at hand, it makes sense that hungry folks in the Gem State might get a little creative with their food. Store-bought is … acceptable, but nothing beats homemade, and Idahoans always like to put a little love in every bite. While there are a handful of unique desserts scattered around the state, some are more iconic and delicious than others. Here are the 10 best desserts in Idaho that you'll want to try at least once.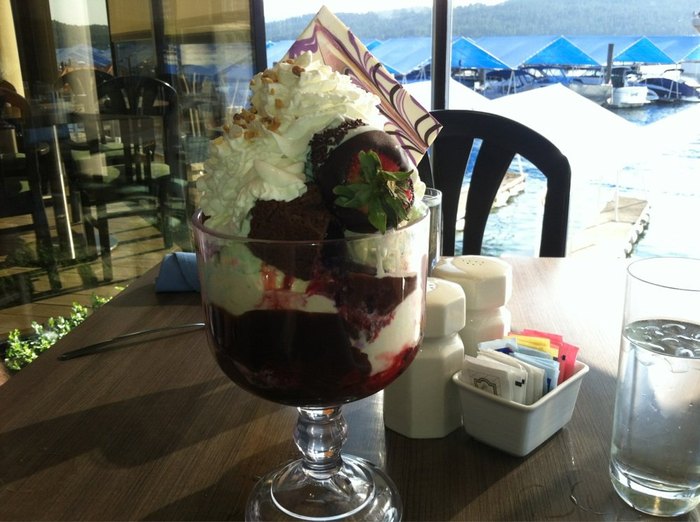 What are your favorite desserts in Idaho? Do you have a favorite dessert shop that you love to visit? Let us know in the comments!
Idaho is known for some pretty tasty food items. In fact, there are a handful of iconic foods that many Idahoans crave when they leave the state. Check out our list of eight of the best foods that come from Idaho. Let us know if we left anything off of this list!
OnlyInYourState may earn compensation through affiliate links in this article.
Best desserts in Idaho
October 07, 2022
Where can I find the best desserts in Idaho?
Here in Idaho, we love our desserts! From ice cream to baked goods, we certainly have a sweet tooth! If you are in Boise, Idaho, you'll want to plan a visit to Amaru Confections on Roosevelt Street. This incredible dessert shop specializes in custom desserts and sweet treats that are not only delicious, but they are also beautiful! When you stop in, we highly suggest you order a cupcake or a French macaron. The cinnamon rolls and croissants are also delicious and you won't be able to stop at just one!
If you are located in the northern part of the state and are searching for the best desserts in Idaho, head to the Dockside Restaurant in Coeur d'Alene. This incredible restaurant is located on the lobby level of the Coeur d'Alene Resort and serves ice cream sundaes that are massive, packed with sweets, and so delicious. These aren't your typical ice cream sundaes either. They feature all types of ice cream flavors, cookies or other baked goods, candy, whipped cream, and many other toppings. There are a handful of options on the menu and you may just want to bring multiple friends to share a single sundae — they really are that large!