This Tiny Idaho Town Is One Of The Happiest Places In America
Idaho is pretty lucky to boast so many small towns that consistently rank as safe and cheap places to live. For this reason, most Idahoans could be classified as a happy sort of people. Our communities are quiet, clean, and affordable. Life is pretty great here. However, there is one town that deserves to be acknowledged as one of the best places to live in Idaho yet few people have actually been there — Rupert. This charming community could be considered one of the happiest places in America! After reading about it below, you might find yourself packing your bags to move in.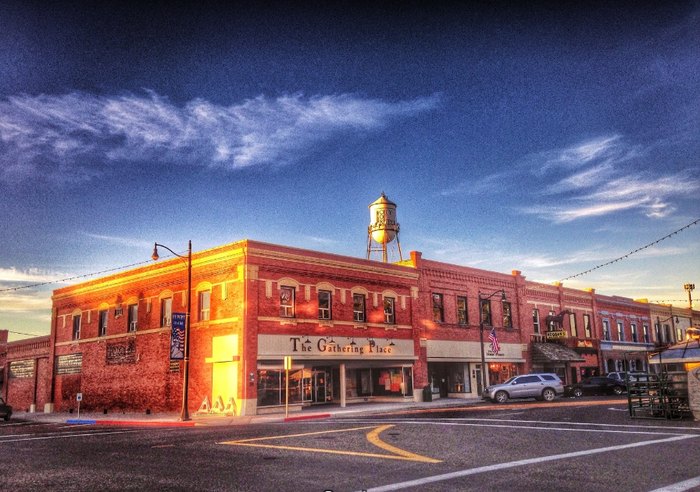 Rupert looks absolutely charming. No wonder its citizens are so happy! Our state is full of satisfied residents. You can learn more about this small town on its official city website.
Were you surprised that Rupert is considered one of the happiest places to live in Idaho? Have you spent time in this charming small town? Let us know in the comments!
The nearby Lake Walcott definitely deserves a spot on your bucket list if you have never been to this small town before. Check out our feature article to learn more about this state park in Idaho and what makes it an incredible place that is worthy of a visit.
OnlyInYourState may earn compensation through affiliate links in this article. As an Amazon Associate, we earn from qualifying purchases.
More to Explore
Small towns in idaho
What are some of the best small towns in Idaho that I should visit?
The Gem State is home to some of the most charming and delightful small towns. From the panhandle to the Utah and Idaho state line, there are dozens of charming small towns that deserve your attention. To help you determine the next small town you need to visit, here are a few worth considering:
What are some of America's best small towns?
With hundreds of quaint and charming small towns across America, it is impossible for us to list some of the best. However, we try our hardest. Check out this list we created featuring some of the tiniest towns in all 50 states. These are tiny towns with small populations but they are each big on charm, heart, and friendly faces.
If you are searching for even more of America's best small towns, we created a list of 16 delightful places around the country that are all worthy of a visit. Check out our list and let us know if you would add any other towns to it.
What are some hidden gems in Idaho worth checking out?
Yes, Idaho's small towns are worth a visit but they are not the only destinations in the Gem State that you should add to your bucket list. The following are several hidden gems in Idaho that you need to visit at least once.
Related Articles