10 Gorgeous Lakes In Idaho That You Must Check Out This Summer
Idaho may be a landlocked state but who needs an ocean when you have a plethora of beautiful lakes? Is there anything better than spending a summer day at one of Idaho's amazing lakes? Not really. With so many to choose from, it's hard to pick the best lake in Idaho — but we did. Your summer will not be complete unless you see at least one of the most beautiful lakes in Idaho with your own eyes!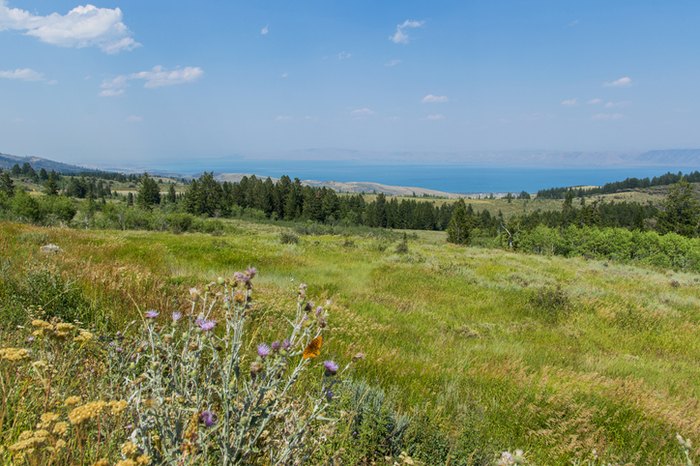 What do you think are the prettiest lakes in Idaho? Do you have a favorite lake in the Gem State? We'd love to hear your thoughts in the comments! If you are searching for another lake with incredible views and lots of outdoor recreational opportunities, plan a visit to Idaho's Redfish Lake.
OnlyInYourState may earn compensation through affiliate links in this article.
best lake in Idaho
May 26, 2022
What are the most beautiful lakes in Idaho?
It is impossible to narrow down the most beautiful lakes in Idaho. There are hundreds of lakes scattered around the Gem State. In fact, there are more than 400 alpine lakes in the Sawtooth Wilderness Area alone. However, one lake that is tucked away in the Sawtooth National Forest and looks like it came straight out of a painting is Baker Lake. This gorgeous alpine lake in Idaho features striking blue water and is surrounded by mountains and forests. However, there is a two-mile hike you must conquer to reach this lake but every step is worth it.
What is another hidden lake in Idaho I should visit?
When searching for a hidden lake in Idaho, consider a visit to Bloomington Lake. This is not only one of the prettiest lakes in Idaho, but the trail to reach this body of water is short and easy. You will find this small lake in the Caribou-Targhee National Forest, but you'll have a 1.6-mile out-and-back trail ahead of you.
What lake in Idaho is a terrific year-round vacation destination? 
If you are searching for a vacation destination in Idaho, consider a visit to Lake Coeur d'Alene. Not only is the lake absolutely beautiful, but there are countless activities to keep you busy during your entire stay from scenic boat rides to riverfront parks. Make sure to visit the Coeur d'Alene Resort where you will find several restaurants including Beverly's, a tasty place to eat with remarkable water views.