Posted in Idaho
June 23, 2019
This All-Day Float Trip Will Make Your Idaho Summer Complete
Exploring Idaho's rivers is a must during summertime. Not only is it a great way to see our state's scenic wilderness areas, but it's a great way to cool off as well. Thankfully, there are an endless amount of Idaho river tours that can help you do just that. The River Company is based out of Stanley and they make it easy for anyone to experience the great wonder that is the Salmon River on this epic all-day float trip. Take a look at this tubing in Idaho adventure.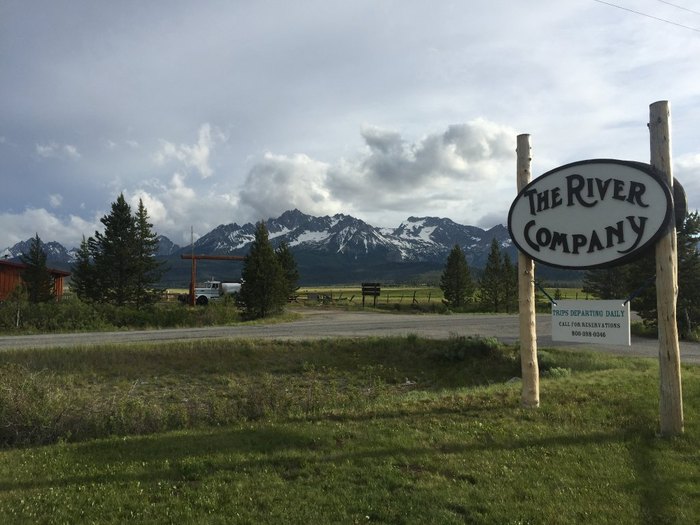 Address: 1150 Eva Falls Avenue, Stanley, ID 83278
There are always exciting things to do in Idaho, but this is one item you'll definitely want to check off your list. Are you ready to sign up for this Idaho tubing float trip? Be sure to check out these 5 Lazy Rivers That Are Perfect For Floating In Idaho for more Idaho tubing destinations.
Tubing In Idaho
July 07, 2019
Where is the best place to go tubing in Idaho?
Idaho is home to a myriad of scenic rivers that are perfect for tubing or rafting trips. Considered the longest free-flowing river in the lower 48, the Salmon River is perfect for an all-day float adventure. Whether you're looking to spend just a few hours on the more tame regions of the river or a multi-day adventure across the river's most thrilling rapids, the Salmon is great for any type of adventure you may have in mind. However, you can also check out the Payette River, Boise River, Lochsa River, Selway River, and St. Joe River for more rafting and tubing adventures.
What else can I do besides tubing at the Salmon River?
The Salmon River is also a great kayaking, canoeing, and fishing destination. The opportunities are truly endless! The company featured here, The River Company, offers several types of adventures. However, there are numerous outfitters situated along the river which offer similar services, as well. It really just depends on what type of adventure you're seeking.
Does Idaho have clean rivers?
Yes, many of Idaho's rivers are clean and completely safe to tube or raft in. Keep up to date with Idaho's river conditions by checking out the water quality report supplied by the U.S. Geological Survey here.