The 9 Very Best Day Trips You Can Possibly Take In Idaho
If you've ever searched for "day trips near me," you may be overwhelmed with all the choices. Not to worry, we put together this handy guide with some of the most beautiful day trips in Idaho, best done over the course of a three-day weekend. It's the perfect amount of time to check a few adventures off of your bucket list and explore some of the forgotten corners of the state that you don't quite have time for on an ordinary weekend. Start creating a lifetime of memories by taking one (or more) of these unforgettable day trips: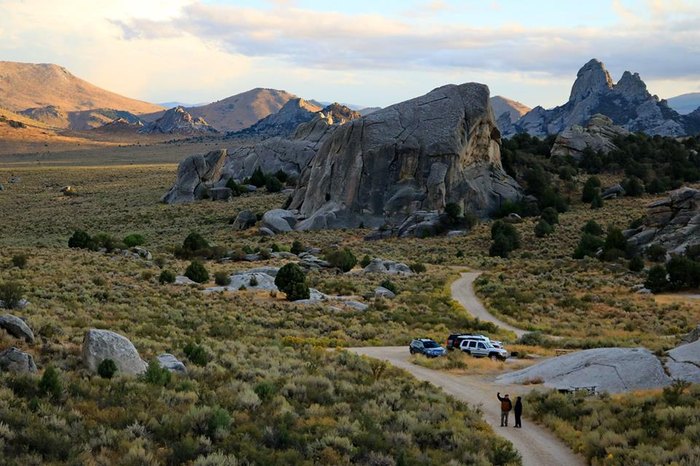 If you've searched high and low for some good day trips near me in Idaho, this list should help.
Have you ever been to any of these awesome places? If so, which ones were your favorites? Our beautiful big-little state has so much more to explore than we could possibly fit into a Top Ten list! Where are your favorite last-minute day trips to take in Idaho? We'd love to read about your experience in the comments section below!
For more awesome activities, check out this list of Things You Never Thought About Doing In Idaho (But Totally Should).
If you're still in the mood for more Idaho adventures, take a look at this video:
OnlyInYourState may earn compensation through affiliate links in this article.
More to Explore
Adventures In Idaho
Where can we find ghost towns in Idaho?
Wickahoney used to be an important stagecoach shop as mail traveled through the state back in the day.
Silver City is a former mining town and today home to the Idaho Hotel, one of the most haunted hotels in the state!
Dewey is also a former mining town andnamed after Colonel Dewey who bought the town's mine.
Read on to learn more about some of the many other interesting ghost towns in Idaho.
Where can we find natural attractions in Idaho?
The Centennial Marsh Camas Prairie  in south central Idaho features seemingly endless open expanses of camas lilies that bloom during the spring.
The Bruneau Sand Dunes in  Bruneau Sand Dunes State Park are the tallest free-standing sand dunes in the country at 500 feet.
The Morley-Nelson Snake River Birds of Prey Conservation Area in Murphy contains North America's largest concentration of birds of prey.
Read on to learn more about some of the many other stunning natural attractions in Idaho.
Where can we find hiking trails in Idaho?
Seven Devils Mountains encompasses a  30-mile loop trail and is recommended only for the most experienced of hikers.
Big Southern Butte has trails that showcase the volcanic dome here.
The Palisades Creek Trail is a family-friendly hike that meanders alongside the edge of the Caribou-Targhee National Forest.
Read on to learn more about some of the many other amazing hiking trails in Idaho.
Related Articles
Explore Idaho