Discover Hidden History at these 8 Archaeological Discoveries In Idaho
While Idaho's ruins and ancient artifacts are no match for the behemoth figures of the Eastern Hemisphere, our archaeological finds are impressive in their own regard. Tools, artwork, and fragmented remains gradually reveal our state's primitive, ancient, and Native American histories, inciting curiosity with every new piece of the puzzle. While too vast and numerous to list below, many of these discoveries (and thousands more) are preserved at the Idaho Museum of Natural History for your in-person viewing and educational pleasure. These archaeological discoveries in Idaho incite curiosity about the Gem State's ancient history and role in the development of civilization.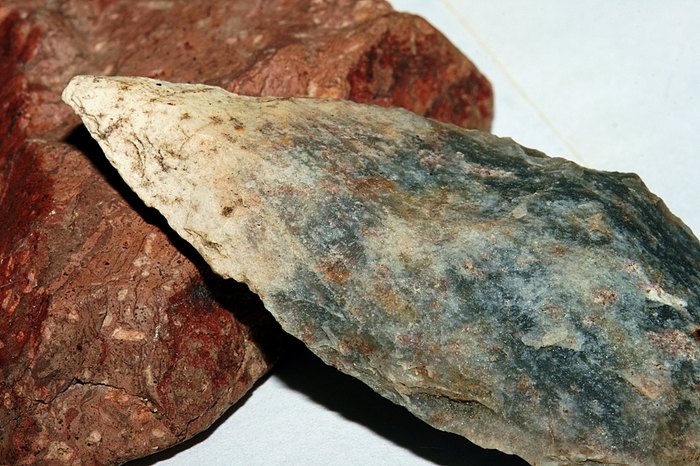 Incredible! Idaho's history is just beneath the surface (and sometimes above it), but it's always amazing when something is revealed that raises new possibilities and questions about our past. These archaeological discoveries in Idaho are fascinating relics of our wonderful state's past.
How many of Idaho's museums have you been to? Do you have a favorite exhibit or archaeological piece? Let us know in the comments below!
If you're looking to learn more about Idaho's great history, then you need to check out these 10 Unique Historical Places You Absolutely Must Visit In Idaho.
OnlyInYourState may earn compensation through affiliate links in this article.
Address: Kelly Creek, Idaho, USA
Address: Buhl, ID 83316, USA
Address: Priest Lake, Idaho, USA
Address: Nampa, ID, USA
Address: Wilson Butte Cave, Idaho 83338, USA
Address: 5000 Victory Ln, Melba, ID 83641, USA
Address: American Falls, ID 83211, USA
Address: Bayhorse, ID 83226, USA
Archaeological Discoveries In Idaho
February 28, 2021
Are there a lot of archaeology sites in Idaho?
There are a ton of archaeology and historic sites in Idaho. There are 51,000 archaeology sites, and 33,000 historical properties within the state. Idaho is filled with a fascinating and incredible history. You can visit many of these sites in person. There are so many spots, there is probably one close to you right now!
What is the oldest archaeological site in Idaho?
Cooper's Ferry site, as the home of the 6 centimeter blade, is among the very oldest in Idaho. In fact, it's also recognized as being the site of the oldest artifacts in all of North America. The tools at Cooper's Ferry are recognized to be over 16,000 years old. This fascinating find was explored for over 10 years.