7 Wonders Of The World That Are Actually Right Here In Idaho
Sponsored by Visit Idaho
Posted in Idaho
Natural Wonders, Nature
July 09, 2016
As a surprisingly active geologic state, Idaho has always been known as a "convergence of wonders." Here, miles upon miles of sage-covered deserts, lava fields, volcanic formations, whitewater rivers, spectacular canyons, and towering mountain peaks each have their own breathtaking qualities that draw travelers and explorers alike. But the Gem State has much more to offer than just picture-perfect mountain vistas and rushing rivers!
Vast and varied, new landscapes are continuously forming, growing, and changing thanks to the remarkable volcanic and subterranean processes that make Idaho the beautiful and diverse state that it is. But just like the original Seven Wonders of the World, there are seven particular Idaho landmarks that stand out above the rest. Not only are these "7 Wonders of Idaho" remarkable in the historical sense, they're also majestic, record-breaking, and otherwise globally significant in every possible way – as well as the perfect starting points for exploring the incredible landscape of Idaho.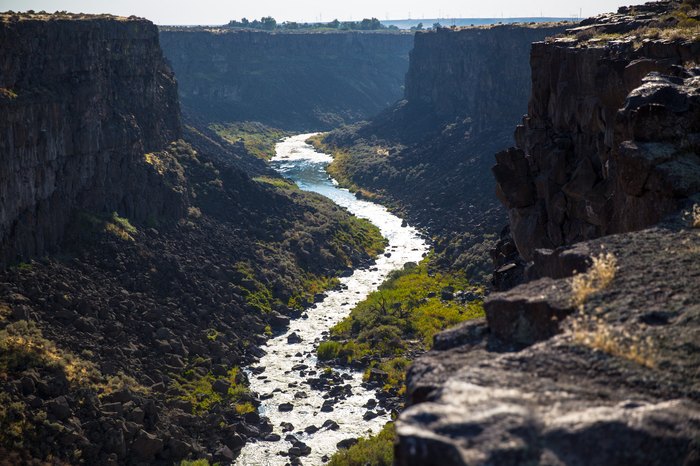 There's no need to leave the country to experience the seven wonders of the world – they're right here in Idaho!