Most People Will Never See The Elusive Wallaby Colony Hiding In This Hawaiian Valley
If you've ever considered researching "wallaby Hawaii," you'll be delighted by the news we have to share! Hawaii is not only boundless in natural beauty, but it is also a flourishing environment for many unique animals to thrive in the wild, from native species like the Hawaiian monk seal and the Hawaiian green sea turtle to species that have been introduced to the islands over the years, like mongoose and Hawaii Island's wild cattle. We are shocked, however, to find wallabies in Hawaii.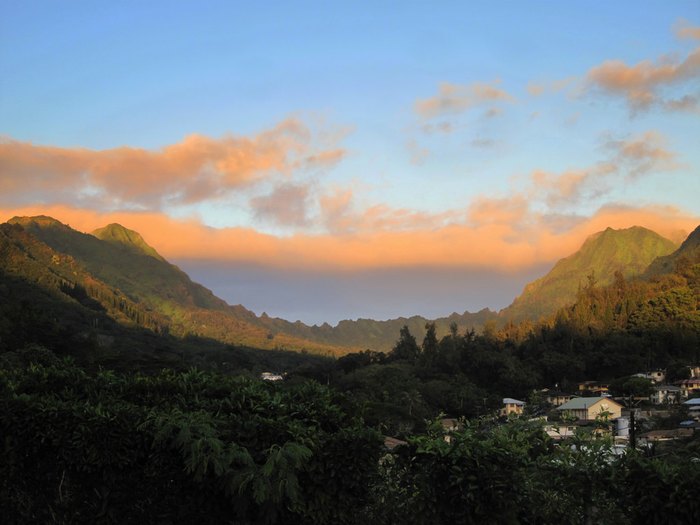 So, there you have it: the answer to your burning question, "Are there wallabies in Hawaii?" Have you ever heard about this elusive wallaby colony on the island of Oahu? What's your favorite animal you can find in Hawaii?
If you want to see a variety of unique animals on Oahu, head to the Honolulu Zoo.
OnlyInYourState may earn compensation through affiliate links in this article. As an Amazon Associate, we earn from qualifying purchases.
More to Explore
Wallaby Hawaii
What are the best waterfall hikes in Hawaii?
When you aren't searching for wallabies, get out there and chase some waterfalls! One of the best waterfall hikes in Hawaii is Uluwehi Falls, also known as Secret Falls (although it's far from a secret.) Located on Kauai, the hike to this secluded natural wonder is a rugged adventure involving a kayak trip and a trek through the mud — but the stellar views are worth every ounce of effort. When you stumble upon the 100-foot-tall treasure, your jaw will drop to the floor in amazement. Make sure to take a dip in the crystal-clear pool at its base before starting your return trip!
What are the best family-friendly hikes in Hawaii?
If you're in search of family-friendly hikes in Hawaii, it's hard to find one better than the Lyon Arboretum Trail. Located in beautiful Honolulu, the Lyon Arboretum is a nearly 200-acre facility with thousands of lush tropical plants split into 12 separate gardens. Seven miles of hiking trails offer a little something for everyone, and the Lyon Arboretum Trail, with its minimal elevation gain and short-and-sweet, 0.3-mile distance, is ideal for families with children. The trail features some of the most dramatic patches of greenery you've ever seen!
What are the most beautiful hikes in Hawaii?
Narrowing down the absolute best hike in Hawaii is a tall order, but we can certainly pick out a few! One of the most beautiful hikes in Hawaii is the Diamond Head Summit Trail on Oahu. A steep, 1.6-mile trail leads to the tip top of this iconic landmark, which just so happens to be a volcano (don't worry — it has been dormant for 150,000 years.) It's the most popular hike on the island and for good reason. Not only are the views of the volcanic cone itself simply unparalleled, but you'll also enjoy the sweeping panoramas of Honolulu!
Related Articles