These 11 Out-Of-Place Creatures Have Been Spotted In Hawaii And You'll Want To Steer Clear
Hawaii's wildlife is truly remarkable, from the Hawaiian green sea turtles, spinner dolphins, and tropical fish that are found in the waters surrounding our breathtaking islands to the native birds flying above us, including one of the only two mammals native to Hawaii – the hoary bat. But there are some animals not native to Hawaii you might be surprised to encounter! From escaped zoo animals to animals introduced to the islands' centuries ago, these 11 animals in Hawaii seem a little… out of place.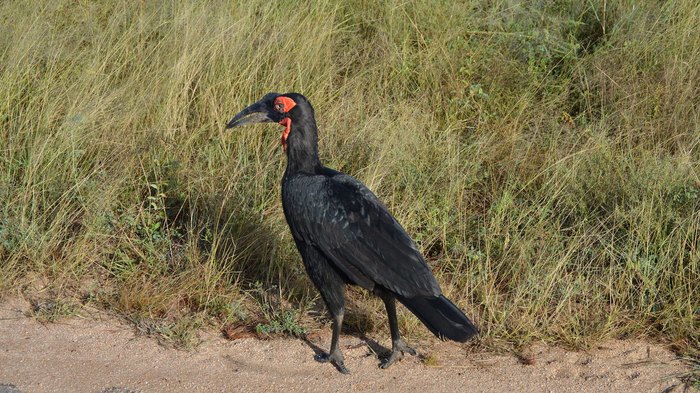 Which of these animals were you most surprised to see on this list? How many have you encountered throughout the islands? Sound off in the comments below, then click here to check out an amazing wildlife sanctuary home to some amazing farm animals.
OnlyInYourState may earn compensation through affiliate links in this article.
Animals in Hawaii
July 21, 2022
What species of wild animals in Hawaii are there?  
Hawaii might be a (stunning) set of secluded islands, but that doesn't mean there aren't plenty of critters who happily call it home. You can find all kinds of wild animals in Hawaii, some of whom are native (see the next question), and some of whom are not. One could even go one step further and classify many as invasive, which we'll cover in a moment. Commonly spotted wild animals in Hawaii include the Hawaiian goose (yes, they're just as mean as your regular geese), the Northern Elephant Seal (so cute), whales, dolphins, and more.  
What animals are native to Hawaii?  
Per the Bishop Museum, there have been more than 21,000 species spotted in and around Hawaii; of those, 8,759 species are native to the islands. Among the animals native to Hawaii are adorable little friends like the Hawaiian hoary bat (one of only two mammals to be endemic to the Hawaiian Islands, the other being the Hawaiian monk seal). The Hawaiian monk seal is extremely endangered; Hawaii is the only place it exists, and its numbers are dwindling. Another endangered native Hawaiian species is the majestic hawksbill sea turtle. You'll also find hundreds of species of colorful birds dwelling on the islands.  
Are there many invasive species in Hawaii?  
Unfortunately, yes. With humans come invasive species brought with them, and Hawaii is no exception. One of the more intriguing invasive species in Hawaii is the wallaby – yes, wallabies are from Australia. There's a small colony of them living on Oahu in Kalihi Valley thanks to the fact there used to be a colony in a zoo – until some of them escaped. Other invasive, non-native species in Hawaii include feral pigs, which can be very aggressive… and very tasty. Other feral critters on the islands include feral cats, dogs, horses, sheep, and even cows!  
OnlyInYourState may earn compensation through affiliate links in this article.