Posted in Hawaii
April 13, 2020
10 Things People Miss Most About Hawaii When They Leave
Whether you've lived your entire life in Hawaii or risked everything to move to the islands, thinking about leaving your own little slice of paradise is difficult, and there are undoubtedly things everyone misses about life in Hawaii Hawaii once they leave — even if they were only here for a week-long vacation.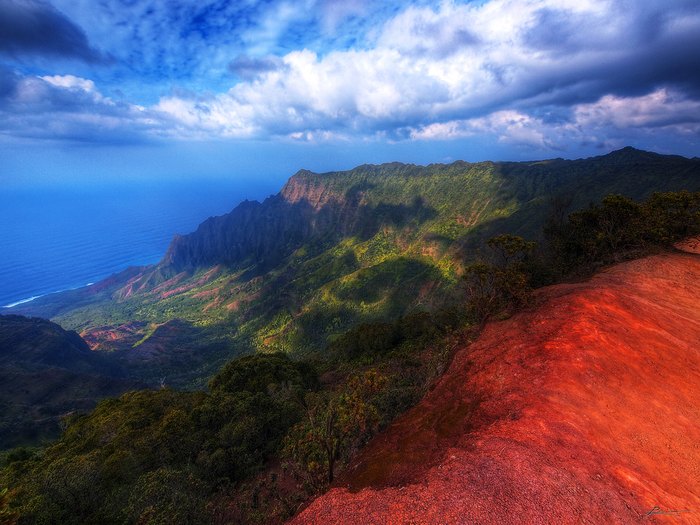 So, tell us, what have you missed most about the Hawaiian Islands when you have left? What aspects of life in Hawaii do you most appreciate? For more content like this, check out 17 Reasons Why My Heart Will Always Be In Hawaii.
OnlyInYourState may earn compensation through affiliate links in this article.
Life In Hawaii
April 27, 2020
What is Hawaii known for?
The Hawaiian Islands are known for many things, including our stunning beaches in a variety of beautiful colors, constant rainbows, and friendly residents. Plus, we've become pretty well-known for our volcanic activity and unique geological formations. That's not all, though: Hawaii is the only state in the country where you will find coffee, pineapple, cacao, and vanilla grown commercially.
Is Hawaii a great place to live?
There's so much to love about calling a tropical paradise like the Aloha State home, from the light ocean breeze and bright sunshine to the slow, relaxed pace of life. It's far enough from mainland America that it feels like a different country entirely, but we still get all the perks of living in the United States. We think Hawaii is the absolute best place to live, but I think we might be slightly biased.
Where is the best place to live in Hawaii?
That depends on what you value about your living environment. If you want to enjoy the hustle and bustle of a big city while also easily accessing stunning beaches, I would suggest living in the capital city of Honolulu, but if you prefer laid-back country vibes and plenty of wide-open spaces, I would look into Hawaii Island. If a charming small town is what you seek, look no further than Kauai. Luckily, there's a little bit of everything here in Hawaii, and finding the perfect place for your family is just a matter of doing a little research.