10 Little Known Swimming Spots In Hawaii That Will Make Your Summer Awesome
With nearly perfect weather year-round, the Hawaiian Islands are absolute paradise. And while we will gladly hang out in the water no matter what time of year it is, we love cooling off in the summer at our favorite little-known swimming spot. From stunning beaches and coastal tide pools to waterfall swimming holes in Hawaii, these 10 magical swimming spots will undoubtedly make your summer epic. Let's dive in, shall we?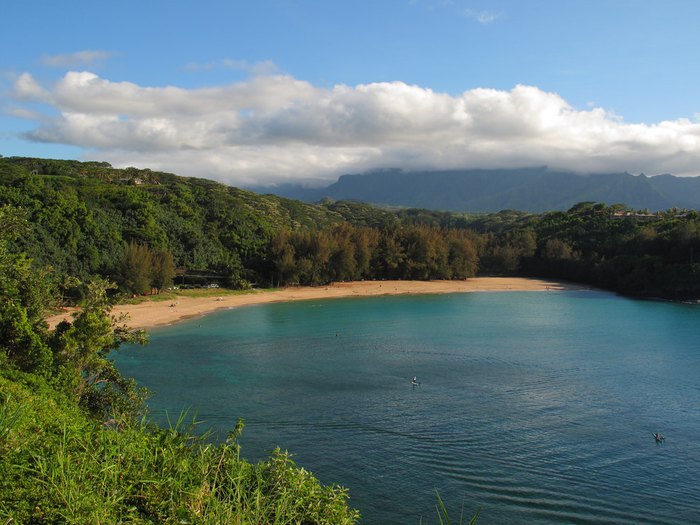 Love these 11 beaches and swimming holes in Hawaii? You'll adore our ultimate Hawaii beach bucket list. Don't forget to make a splash this summer!
OnlyInYourState may earn compensation through affiliate links in this article.
Swimming Holes In Hawaii
June 06, 2019
What is the cleanest lake in Hawaii?
While we can't find a definite answer, the cleanest lake in Hawaii is likely Lake Wai'ele'ele, found on the island of Kauai at 6,500 feet in elevation. Lake Wai'ele'ele is not only the smallest freshwater lake in the Aloha State but the deepest as well. Unfortunately, many of Hawaii's lakes contain brackish water.
Does Hawaii have any natural inland lakes?
Despite being surrounded by the largest body of water in the world and receiving such high rainfall, Hawaii has few lakes, and even fewer natural lakes. You will find five natural lakes in Hawaii, four of which are located on Hawaii's six main islands, and two of which are considered alpine lakes. Located near the summit of Mauna Kea at 13,000 feet above sea level, Lake Waiau is the third highest lake in the United States.
What is the only state with no natural inland lakes?
There are many states with few natural lakes, including Hawaii, though there is one state with no natural inland lakes at all. Maryland, while home to a few reservoirs, has no natural lakes within its borders.
What state has the least amount of lakes?
Maryland has no natural lakes, so it seems to take the prize for the state with the least amount of lakes. And while you might consider the "Land of 10,000 Lakes," or Minnesota, to have the most lakes, you're wrong. Alaska is home to more than three million lakes!