Legend Has It That A Lizard Monster Is Trapped Inside Spouting Horn Blowhole In Hawaii
From pristine beaches and enchanting sea caves to lava rock shoreline and mesmerizing blowholes, you'll find countless natural wonders near Hawaii's 750 miles of stunning coastline. Blowholes are formed when a joint between a sea cave and the land surface above the cave becomes enlarged. When the roof of the sea cave collapses due to erosion, a blowhole is made. When the ocean's waves enter the mouth of the underwater cave, the water is funneled up towards the blowhole, erupting into the air. Luckily for us, the Hawaiian Islands are home to several incredible blowholes — including Spouting Horn, one of our personal favorites.
Before we dive in, we should warn you about the dangers of blowholes. The surging waters found near these stunning blowholes are wildly dangerous; you should always keep your distance and stick to the official viewing area if there is one. Without further ado, let's check out this breathtaking blowhole and the legend surrounding it.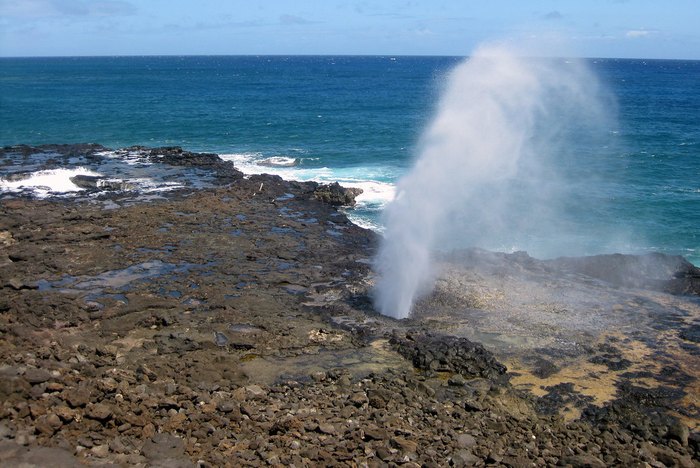 Address: Lawai Road, Koloa, HI 96756
This scenic viewpoint is open daily from 8 a.m. to 6 p.m. Have you ever witnessed the ethereal beauty that is the Spouting Horn Blowhole? Share your experiences and opinions in the comments below.
OnlyInYourState may earn compensation through affiliate links in this article.