Posted in Hawaii
October 29, 2020
Here Are 14 Signs You Have Spent Way Too Much Time In Hawaii
Whether you've lived in Hawaii your entire life, just moved here a few years ago, or live for those annual vacations to the Aloha State, there are certain signs that you've become a little too accustomed to island living. From adapting to the crazy traffic to realizing that those perfect Hawaiian rainbows have lost their appeal, here are 14 signs that you've spent way too much time in Hawaii, and you should perhaps book a vacation sometime (you know, when traveling is considered safe again).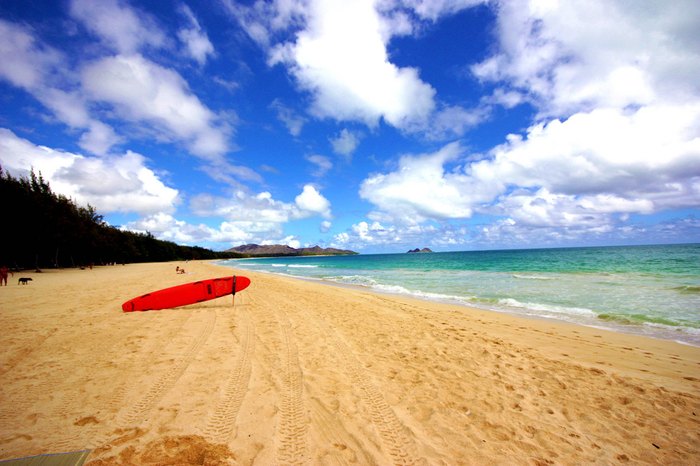 Who are we kidding, could you really ever spend way too much time In Hawaii? For more content like this, click here to discover 17 Ways Living In Hawaii Ruins You For Life.
OnlyInYourState may earn compensation through affiliate links in this article.
Living With Aloha
November 12, 2020
What are the best things about living in Hawaii? 
Despite this list about all of the frustrating aspects of life in Hawaii, there's nowhere else we'd rather call home than the beautiful Aloha State. Across the Hawaiian Islands, life is a little slower, and we choose to embody the Aloha Spirit in everything we do. From the stunning, panoramic views and that intoxicating tropical ocean breeze to the mouthwatering local food and an emphasis on ohana, there are so, so many things to love about living in Hawaii — but everyone has their own opinions. I think we can all agree that the rest of America could learn a thing or two about life from the islands, though.
What is Aloha Spirit? 
The literal meaning of Aloha is "the presence of breath" or "the breath of life," but its true meaning goes beyond any definition you will find in the dictionary. Here in Hawaii, Aloha is everywhere and though the Aloha Spirit is not mandated, it is everywhere. It is a way of living and treating everyone and everything with love and respect. The Aloha spirit runs deep, and Hawaii locals are always willing to offer friendship and assistance when needed.
Is "island fever" real? 
Island fever, or the phenomena of feeling disconnected from the outside world or claustrophobic from the close proximity of each shoreline, is very real to those who experience it. Seeing as Hawaii is smack-dab in the middle of the earth's largest ocean and is also the world's most isolated population center, I'm sure you can understand why island fever is so common.
OnlyInYourState may earn compensation through affiliate links in this article.