Posted in Hawaii
June 02, 2022
Here Are The 10 Safest & Most Peaceful Places To Live In Hawaii
When deciding to move, whether across an ocean or just to a neighboring town, safety and crime rates play a large role in the decision-making process. As a state, Hawaii has lower violent crime rates than the national median, but higher property crime rates that the rest of the country. According to Neighborhood Scout, these 10 Hawaiian cities are the safest in the state. We think that makes them the best places to live in Hawaii.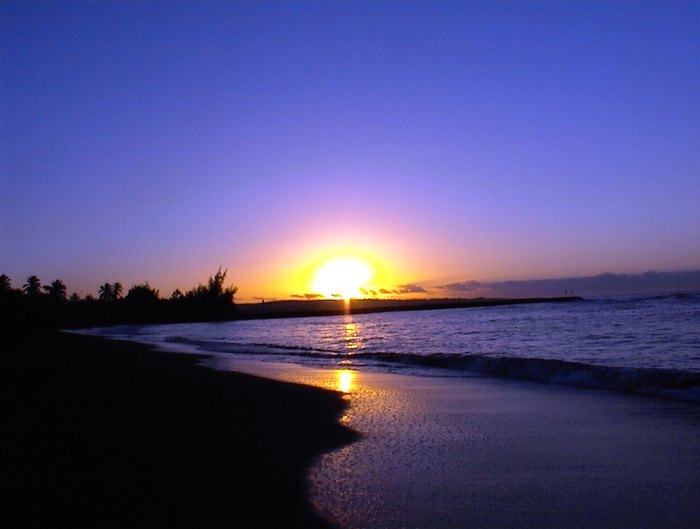 Of course, this isn't to say that other cities are not safe, just that, based on crime statistics, these are the safest. I'm pretty excited to learn that my town made this list, though. Did yours?
Address: Kaumakani, HI, USA
Address: Kalaupapa, HI 96742, USA
Address: Schofield Barracks, HI 96857, USA
Address: Hanalei, HI, USA
Address: Kilauea, HI 96754, USA
Address: Laupahoehoe, HI 96764, USA
Address: Haleiwa, HI 96712, USA
Address: Mililani, HI 96789, USA
Address: Paauilo, HI 96776, USA
Address: Kapolei, HI, USA
Best Places to Live in Hawaii
June 07, 2022
What are the most scenic towns in Hawaii?
Hawaii is essentially one big scenic view, so it's definitely hard to pick just a few. Luckily, we've compiled a list of 18 of the most scenic towns in Hawaii. On the beautiful island of Oahu, there is Kailua, Hauula, Makaha, and, of course, the famous Honolulu. If you're looking for beautiful towns on the island of Kauai, definitely head to Waimea, Hanapepe, Wailua, and Hanalei. Hana, Maui is another incredible choice. Its beauty has brought it fame and you will see why it's a popular destination when you take in the gorgeous blue water and natural formations.
What are the most unique towns in Hawaii?
Hawaii is amazing when it comes to finding interesting places to go. You'll never get bored going to these intriguing and unique towns in Hawaii. These towns have an old-fashioned charm that you'll love. Going to Hilo, for example, is like going back in time. The stores and colors have kept their vintage look over the years, and you'll be glad they did! This town is definitely photo-worthy, so get ready to pose! Another retro-chic town is Lanai City. It has tons of history, as it is the site of the first sugar mill and the Dole Pineapple plantation.
What are the creepiest places in Hawaii?
While most of Hawaii is peaceful and beautiful, there are some places you can find that will send shivers down your spine! If you're craving some thrills and chills, check out some haunted places in Hawaii. The most famous option is the Kaimuki House in Honolulu. Beware of the spirits when you step into this haunted house. Its extra-scary tale of a ghost who eats people will scare even the most steeled people.
Address: Kaumakani, HI, USA
Address: Kalaupapa, HI 96742, USA
Address: Schofield Barracks, HI 96857, USA
Address: Hanalei, HI, USA
Address: Kilauea, HI 96754, USA
Address: Laupahoehoe, HI 96764, USA
Address: Haleiwa, HI 96712, USA
Address: Mililani, HI 96789, USA
Address: Paauilo, HI 96776, USA
Address: Kapolei, HI, USA