Here Are 13 Strange Rock Formations You'll Only Find In Hawaii
Formed over the course of millions of years from countless volcanic eruptions, the Hawaiian Islands are not only truly remarkable but home to some simply jaw-dropping — and strange — rock formations. From striking lava tubes and lithified sand dunes to geological formations in Hawaii resembling your favorite animal, you'll only find these 13 odd rock formations here! Which one captures your imagination the most?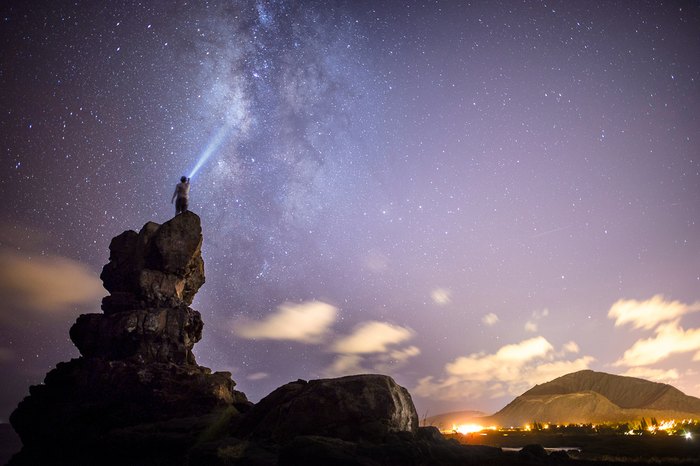 How many of these strange rock formations in Hawaii have you seen in person? While you're at it, you should make sure that these 13 incredible Hawaiian Islands are on your Aloha State bucket list.
OnlyInYourState may earn compensation through affiliate links in this article. As an Amazon Associate, we earn from qualifying purchases.
More to Explore
Hawaii Rock Formations
What are some interesting rock formations in Hawaii?  
Hawaii is, arguably, nothing more than an enormous collection of amazing rock formations, but of course, as with all things, some do tend to stick out more than others (often literally in this case). Some of our favorite rock formations in Hawaii include the weird-but-fun JFK Formation Rock, a rock that bears an uncanny resemblance to the facial profile of one of our presidents. It is delightfully strange and attracts lots of curious onlookers who want to see if it really looks like JFK (it does). Another is the heart-shaped hole in the rock in West Maui. Looking for a cute place to pop the question? There are plenty of great places to get engaged in Hawaii, but maybe this heart-shaped hole in this rock is the best of all.  
What kind of rocks in Hawaii are there?  
When it comes to the rocks in Hawaii, one will want to read up about the geology of Hawaii. The rocks making up the islands of Hawaii are mostly of the basalt variety, born of lava and fire. Of course, there are a few different types of basalts in this make-up, mainly olivine basalts, picrite basalts, and basaltic andesites. Hawaii is the perfect destination for anyone with even a passing interest in geology and/or volcanology, as it's home to ever-changing landscapes forged in flames.  
What are the most amazing natural wonders in Hawaii?  
Hawaii is, pretty much, in and of itself a natural wonder. That being said, did you know there are ten places in Hawaii known as the 10 Wonders of Hawaii? It's true! Some of those breathtaking natural wonders in Hawaii include Waimea Canyon, in Kauai, a 16-kilometer-wide gorge that measures up to one kilometer deep in places. We kind of think it's better than the Grand Canyon, not going to lie. Another must-see natural wonder in Hawaii is intensely obvious: its volcanoes. If you've ever wanted to experience the majesty of volcanoes in all their spicy glory, you cannot miss a trip to Hawaii. You could make an entire vacation out of the volcanoes alone; you might want to begin at Hawaii Volcanoes National Park.  
Related Articles