The Unexpected Hawaii Waterfall That Will Transport You To Another World
Found along every mile of coastline and in the heart of the islands' interior, the Hawaiian Islands are known for their infinite number of natural wonders. Perhaps there is no greater wonder than the countless waterfalls found across the beautiful Aloha State – from Hawaii Island's 442-foot Akaka Falls to Kauai's Hanakapiai Falls and everywhere in between. These stunning waterfalls are usually found cascading down lush, emerald green cliff faces into striking sapphire pools, but that isn't always the case. Found off the highway within Waimea Canyon State Park, Red Dirt Falls is a seasonal waterfall unlike anything you've ever seen before.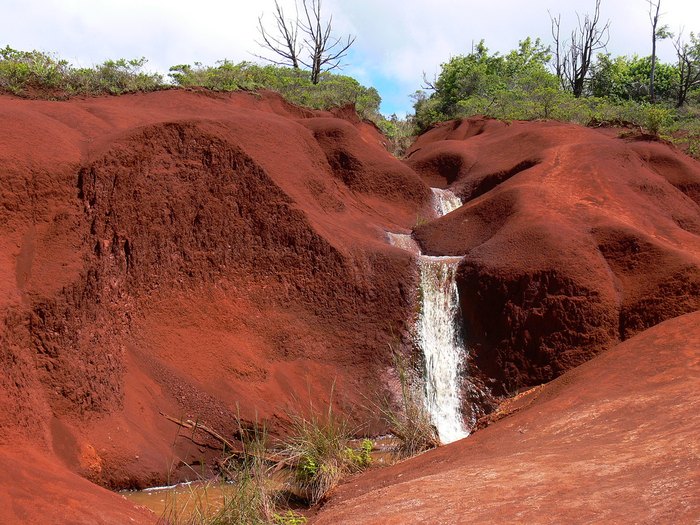 If you love staring at photographs of Red Dirt Falls, you'll want to check out the breathtaking Waimea Canyon, as well as the 14 tallest waterfalls in Hawaii.
OnlyInYourState may earn compensation through affiliate links in this article.