Spend A Perfect Day On This Old-Fashioned Outrigger Canoe Tour In Hawaii
Catamarans, sailboats, submarines, kayaks, cruise ships, and more explore the sparkling blue waters off the coast of the Hawaiian Islands, but there is no vessel more synonymous with Hawaii than the outrigger canoe. These vessels have a rich history in the Hawaiian Islands, and a tour aboard an outrigger canoe is an absolute must whether you live in Hawaii or are on vacation. Luckily, while you will find a variety of outrigger canoe tours across the Hawaiian Islands, there is no place more unique than Anelakai Adventures.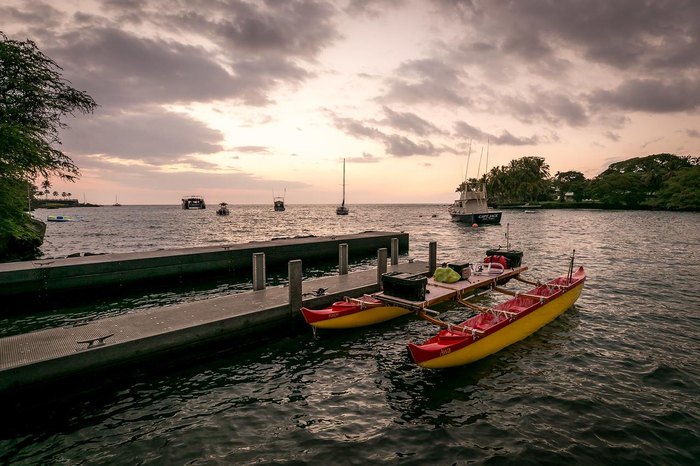 Anelakai Adventures is located at 78-7138 Kaleiopapa St., Kailua-Kona, HI 96740. To learn more about the adventures they offer, visit their website or follow them on Facebook.
Looking for more can't-miss ocean activities in Hawaii? Check out this glass-bottom kayak rental company or head underwater on a submarine tour.