The Ultimate Oahu Waterfalls Road Trip Is Right Here – And You'll Definitely Want To Do It
Hawaii is undoubtedly a magical land full of unsurpassed natural beauty, and some of the most breathtaking waterfalls in the world. And while places like Maui's Hana Highway are littered with waterfalls, you'll find quite a few stunning cascades just outside the bustling capital city of Honolulu on the island of Oahu. To celebrate Hawaii's incredible waterfalls, we've come up with the ultimate Oahu waterfalls road trip, which combines two of our favorite things: waterfalls, and road trips.
At less than 70 miles and just under two hours, this road trip will take you to seven of Oahu's best waterfalls. Unfortunately, there aren't many waterfalls in Oahu you can drive to and still easily visible from the road, which means that many of these waterfalls require a substantial hike. While the entire trip is possibly completed in one (very long) day, you will more than likely want to split up these adventures and tackle the "road trip" over the course of a long weekend. When getting ready for your adventure, be sure to use our ultimate road trip packing list so that you have everything you need!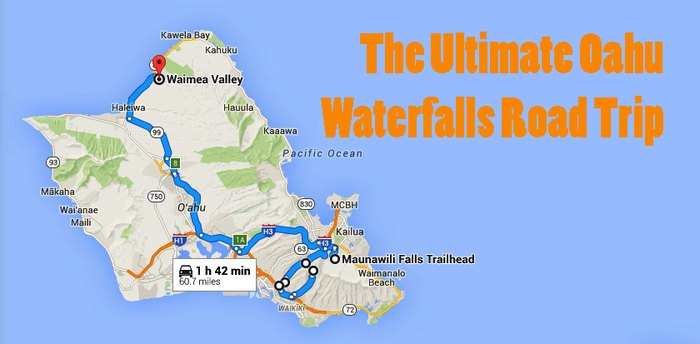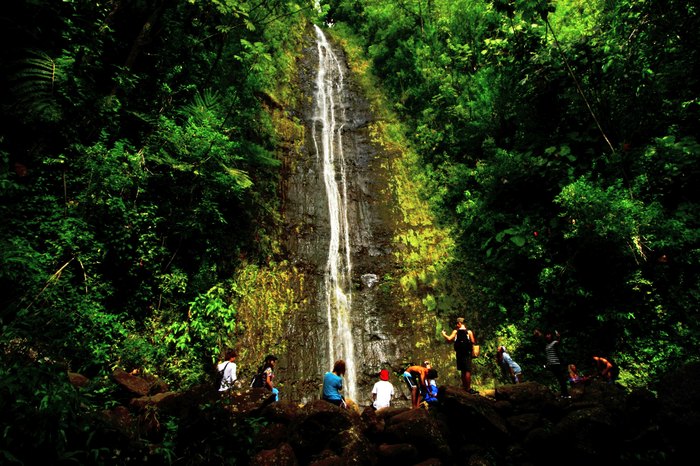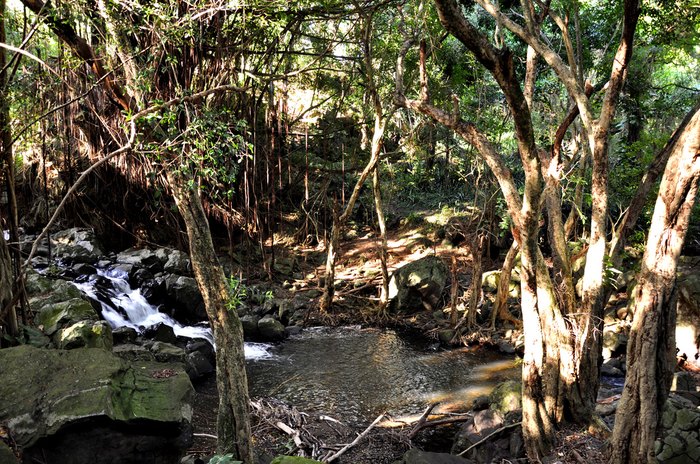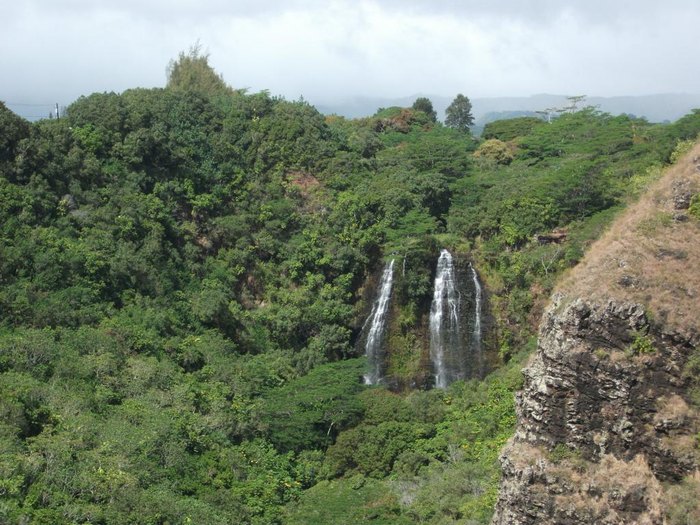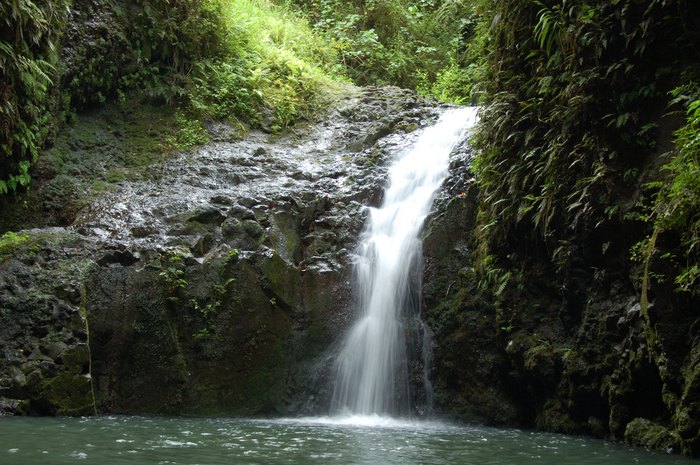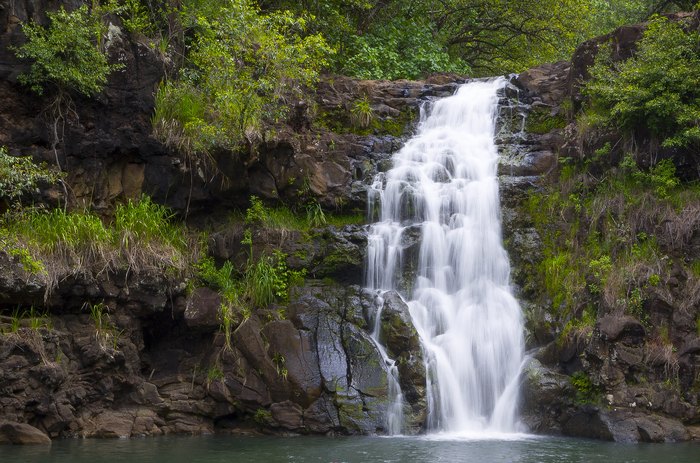 This list is by no means a comprehensive list of Oahu waterfalls — which others would you add to this list? When are you going to take the ultimate tour of Oahu waterfalls? For a shorter scenic drive on the island of Oahu, check out this ten-mile stretch of highway on the southeastern shore that stops at some mighty gorgeous spots — from beaches to lookout points!
OnlyInYourState may earn compensation through affiliate links in this article.
More to Explore
Hawaii Waterfalls
What is the tallest Hawaii waterfall?
The tallest Hawaii waterfall is Oloupena Falls. A few facts about the cascading falls include:
Measuring in at a whopping 2,953 feet tall, Oloupena Falls is not only the tallest Hawaii waterfall but is also considered to be the fourth tallest waterfall in the entire world!
This seasonal cascade is tucked away on the remote northern coast of Molokai
It is only visible from the ocean or the air
What are the best waterfall hikes in Hawaii? 
It's true that while you'll find several Hawaii waterfalls hiding in plain sight — no hiking required — there are even more that are found off-the-beaten-path and only accessible via hiking trails.
Which Hawaiian Island has the most waterfalls? 
While each of the main Hawaiian Islands is home to cascading waterfalls, there is perhaps nowhere will you find a greater selection of easy-to-find falls than off Maui's notorious Hana Highway. Did you know:
Only In Your State has created a waterfall road trip that meanders down this well-known highway
The road trip stops at nine waterfalls
The route covers just 44 miles
And who knows, you may just spot another waterfall or two along the way worthy of pulling over for. Don't forget your camera — you're going to want to take a million and one photographs!
Related Articles