You Can Live Off The Grid In This Hawaii Town That's Considered One Of The Country's Best
The Aloha State is home to plenty of pretty spectacular places where you can go to detach from technology, unplug and relax a little – or to cut the proverbial cords and enjoy true off grid living in Hawaii. And if you are considering living off grid in Hawaii, we recommend the charming town of Paia. This tiny community on Maui's north shore is big on charm and plenty of things you'd rather be doing than hanging out on your phone. It also gets a lot of sun, freshwater in the form of plentiful rain, and has a year-round growing season.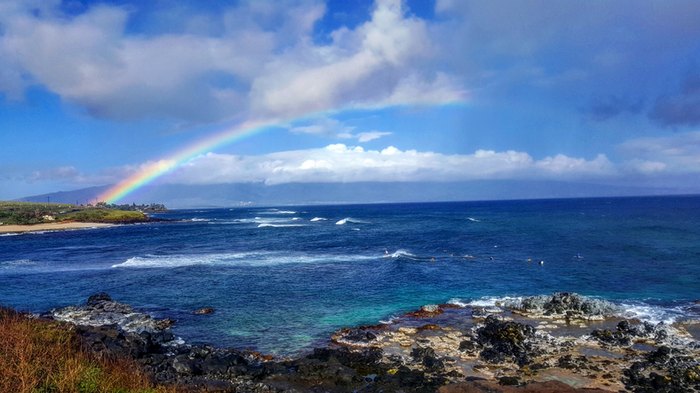 If you're considering living off the grid in Hawaii, be sure to check out Paia, where you'll find a plenty of like-minded folks and the resources to cut the cables – whether its for a few days or the rest of your life. As great as Maui is, you don't have to limit your search for an off grid spot to one island – there are many excellent places where you can get ideas for off grid living in Hawaii.
OnlyInYourState may earn compensation through affiliate links in this article. As an Amazon Associate, we earn from qualifying purchases.
More to Explore
Off Grid Living In Hawaii
Are There Other Places To Go Off Grid In Hawaii Besides Paia Town, Maui?
With its mild, subtropical climate and relatively-low population density, there are many places to go off grid in Hawaii besides Paia Town, Maui. The rainy side of the Big Island is probably the most affordable place for off grid living in the Aloha State. It receives plenty of sun, wind, and rain to serve your electricity and fresh water needs. The growing season is long where there is sufficient topsoil to do so.
The downside, is that this part of Hawaii rests on the side of the world's most active volcano, so you're never really safe from a lava flow consuming your land and turning your fertile soil into solid rock for a few years. But that's the trade off for affordability in paradise. The north shore and uplands of Maui are much less prone to volcanic eruptions, but probably a little less affordable. Oahu may be a little overpopulated to truly escape and live off grid, but the Island of Kauai is another fine option. But, like Maui, it will be more expensive than parts of the Big Island.
Related Articles
Featured Addresses