Posted in Hawaii
October 20, 2018
The Mystical Place In Hawaii Where Dinosaurs Once Roamed
From jungles and rainforests to mountains and valleys, there are parts of the Hawaiian Islands that will transport you to another time and place – perhaps when dinosaurs roamed free? While the Hawaiian Islands were formed long after dinosaurs roamed this earth, there is one mystical place in Hawaii that will easily make you feel as though you've walked onto the set of Jurassic Park. In fact, this lush Hawaiian valley was one of the primary filming locations for both the original Jurassic Park films and the new Jurassic World movies.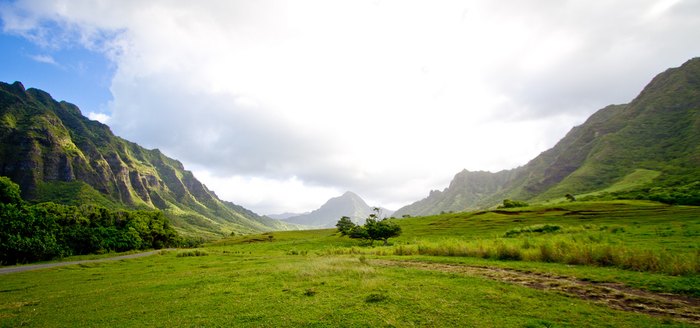 Have you ever visited Kualoa Ranch? If not, what are you waiting for? In addition to movie sites tours, you'll discover ziplines, horseback riding, ATVs, boat tours, and more.
To discover another incredible place used in the filming of the 1993 classic Jurassic Park, click here.