The Quirky Motel In Hawaii You Never Knew You Needed To Stay At
The Hawaiian Islands welcome approximately 8 million tourists annually, and as a result, there are obviously countless lodging options available to anyone visiting the islands for the first time, or even those taking a vacation from a neighboring island. From luxury oceanfront resorts to rustic campgrounds, the Aloha State has it all when it comes to unique accommodations, including this quirky motel on Kauai's striking Coconut Coast.
This is the Kauai Shores Hotel, and while it may not be classified as a motel, it has many of the hallmarks of a classic motel, but totally amplified to encompass the Aloha Spirit and a little bit of the tropical elegance you'll only find in Hawaii.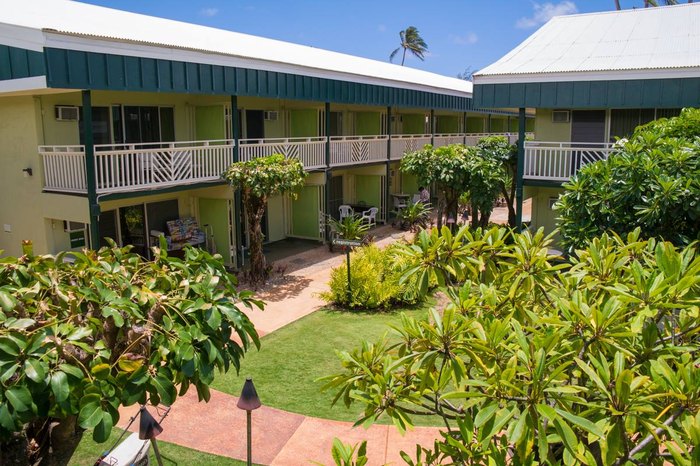 Kauai Shores Hotel is located at 420 Papaloa Rd, Kapaa, HI 96746, and you can learn more or book your reservation on their website. This quirky hotel is the perfect home base from which to explore the stunning Garden Island — perhaps on this ultimate Kauai road trip?