These 12 Restaurants In Hawaii Don't Look Like Much… But WOW, They're Good
What exactly makes a restaurant a hole in the wall? Is it cramped seating, a hard-to-find location, cheap food, a dated facade, or simply a food truck? Perhaps it can be any of these things, though the one aspect these 12 hidden gem restaurants in Hawaii share is absolutely incredible food… in perhaps a less-than-ideal setting.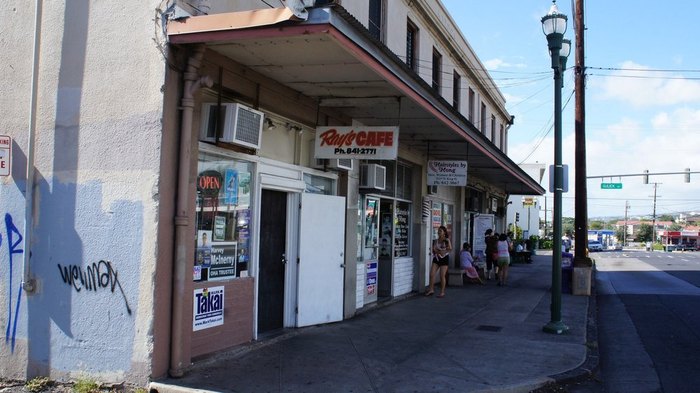 Which of these places is your favorite? What other hidden gem restaurants in Hawaii would you add to this list?
Address: 2033 N King St, Honolulu, HI 96819, USA
Address: 74-5565 Luhia St, Kailua-Kona, HI 96740, USA
Address: 910 HI-30, Lahaina, HI 96761, USA
Address: 4-1300 Kuhio Hwy, Kapa?a, HI 96746, USA
Address: 3308 Kanaina Ave, Honolulu, HI 96815, USA
Address: 613665 Akoni Pule Hwy, Waimea, HI 96743, USA
Address: 1610 Haleukana St, Lihue, HI 96766, USA
Address: 409 7th St, Lanai City, HI 96763, USA
Address: 1240 N School St, Honolulu, HI 96817, USA
Address: 65-1290 Kawaihae Rd, Waimea, HI 96743, USA
Address: 2827 Poipu Rd, Koloa, HI 96756, USA
Address: 56-505 Kamehameha Hwy, Kahuku, HI 96731, USA
Hidden Gem Restaurants In Hawaii
May 10, 2021
What are some of the best restaurants for dining out in Hawaii?
Some of the best restaurants not only have great food but a memorable ambiance and service as well. With its gorgeous decor and ocean views, Mama's Fish House on Maui's North Shore is an experience to remember. Patrons can't get enough of the delicious fresh seafood that is served here. Offering fresh, handmade udon noodles, Marukame Udon is a popular choice with two locations in Honolulu. As you wait for your order, you can watch as the chefs make noodles in the open-concept kitchen. Everything here is delicious and affordable!
What are the best places to find shave ice in Hawaii?
The best and most popular snack in Hawaii has to be shave ice and with numerous places selling this sweet treat, it may be hard to decide where to go. From Matsumoto Shave Ice in Haleiwa to Wishing Well Shave Ice in Hanalei and several others, we have put together this list of shops that serve the best shave ice in Hawaii.
What can I find some of the best poke in Hawaii?
Ono Seafood in Honolulu is an unassuming eatery with some of the best poke around. With super fresh seafood and poke that's made to order, you will become a repeat customer. Kailua-Kona's Da Poke Shack is another awesome poke place that is highly rated and specializes in take-out. 
Address: 2033 N King St, Honolulu, HI 96819, USA
Address: 74-5565 Luhia St, Kailua-Kona, HI 96740, USA
Address: 910 HI-30, Lahaina, HI 96761, USA
Address: 4-1300 Kuhio Hwy, Kapa?a, HI 96746, USA
Address: 3308 Kanaina Ave, Honolulu, HI 96815, USA
Address: 613665 Akoni Pule Hwy, Waimea, HI 96743, USA
Address: 1610 Haleukana St, Lihue, HI 96766, USA
Address: 409 7th St, Lanai City, HI 96763, USA
Address: 1240 N School St, Honolulu, HI 96817, USA
Address: 65-1290 Kawaihae Rd, Waimea, HI 96743, USA
Address: 2827 Poipu Rd, Koloa, HI 96756, USA
Address: 56-505 Kamehameha Hwy, Kahuku, HI 96731, USA