19 Stunning Sights In Hawaii Will Remind You How Stunning America Truly Is
You don't have to leave the country to experience incredible views. America is full of beautiful and unique sites, from sea to shining sea – and 2,300 miles off the coast of California in the middle of the Pacific Ocean, of course. After all, the Aloha State is absolutely breathtaking, and these 19 stunning sights in Hawaii are sure to make you pause to appreciate this country's great beauty, from one of the state's most beautiful, lush waterfalls to long stretches of fine, white sand and everywhere in between.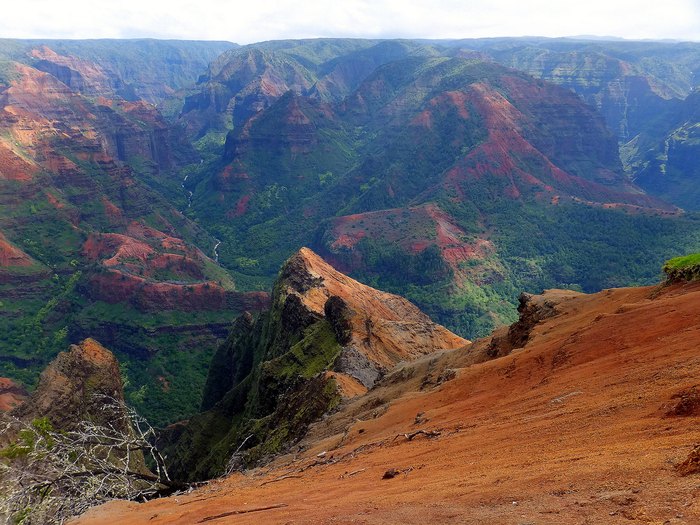 There is absolutely no doubt about it: America is beautiful, as is the wonderful state we call home. And if we're being honest, this is just the start when it comes to stunning sights found scattered across the Hawaiian Islands. Click here to discover 21 Unimaginably Beautiful Places In Hawaii That You Must See Before You Die, then tell us in the comments, what do you think is the most beautiful place in Hawaii? You might also want to join our Hawaii Nature Lovers Facebook group to share your own stunning photos of nature in Hawaii!
OnlyInYourState may earn compensation through affiliate links in this article.
Stunning Sights In Hawaii
September 21, 2020
What are the most stunning sights in Hawaii?
From mauka to makai, the Hawaiian Islands are home to more jaw-dropping landscapes and natural wonders than we could possibly count. Even still, some landscapes certainly stand out in a crowd: for example, Hawaii Island's Punalu'u Black Sand Beach, Oahu's remote and beautiful Kaena Point, or Maui's majestic Ali'i Kula Lavender Farm.
Does Hawaii have any natural wonders?
Are you kidding us? As an island chain formed over thousands of years by volcanic activity, the Hawaiian Islands are absolutely overflowing with natural wonders — our recommendations just depend on what you're looking for. Whether you enjoy exploring lava tubes or stunning beaches, there is a natural wonder for everyone to explore here in Hawaii.
Where should I go to take photos of Hawaii? 
The Aloha State is a photographer's paradise, and while we love heading to the islands' most famous lookout spots — think Oahu's Pali Lookout, Waipio Valley on Hawaii Island, or Kauai's Waimea Canyon — stunning natural beauty can be found all around you here in Hawaii — from the golden yellow leaves that blanket the trees of Oahu every year to the vistas you'll encounter on Hawaii's lesser-known trails like this one.
OnlyInYourState may earn compensation through affiliate links in this article.