These 21 Signs Found In Hawaii Sum Up Island Life Perfectly
The Hawaiian Islands are incredibly unique, unlike anywhere else in the world. That is clearly evident in everything from our breathtaking scenery and the Aloha spirit, to the hilarious, odd and, ultimately, accurate, signs you will find throughout the state. While you will surely find signs that sum up Hawaii life perfectly almost everywhere you go, we thought these 21 signs were too good not to share.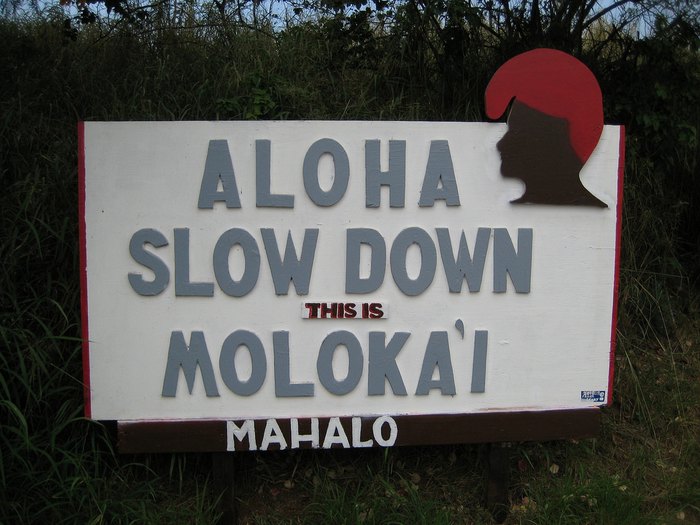 Which of these hilarious signs did you appreciate the most? Do you have photos of any funny, weird, or simply accurate signs found across the Hawaiian Islands? Share them with us on our Only In Hawaii Facebook page! Once you're done, be sure to check out these 17 Hilarious Inside Jokes You'll Only Appreciate If You Hail From Hawaii.
OnlyInYourState may earn compensation through affiliate links in this article.
Life In Hawaii
May 04, 2020
What makes Hawaii life so different? 
As the most isolated population center on the planet and a true melting pot of cultures and traditions, the Hawaiian Islands are unlike anywhere else in the world. A life spent on an isolated island chain in the middle of the Pacific Ocean certainly is unique, and you can see it in everything from our local restaurants and traditions to our odd habits and even the funny and odd signs you'll find across the Aloha State.
What are the weirdest things about Hawaii? 
While we wouldn't necessarily describe ourselves as weird, the Hawaiian Islands are certainly unique. One of the weirdest things about Hawaii is our wildly diverse landscapes — breathtaking white sand beaches and lush mountains to stark rugged lava formations. Did you know that Hawaii Island alone is home to eleven of the world's thirteen climate zones?
What unique words and phrases do people in Hawaii say?
Hawaii is the only American state with two official languages and as a result, there are countless Hawaiian words and phrases that have made their way into everyday life and even more native Hawaiian words you might have trouble pronouncing if you're not from the islands. From giving directions to greetings and everything in between, you're not a true Hawaii local unless you understand — and maybe even use — these 19 common words and phrases.