These 11 Unbelievable Ruins In Hawaii Will Transport You To The Past
When people move on and industry crumbles, the remains are often abandoned amid the landscape and Hawaii is no exception. From long-abandoned sugar mills and factories to relics of Hawaiian royalty and religion, Hawaii is home to various abandoned structures. Some of these places have been left to battle with nature for so long that they have become ruins that will almost certainly transport you to a bygone era of Hawaiian history. Slowly crumbling to the ground and being reclaimed by nature, these 11 ruins remind us not only of where we have come from but also of how quickly our surroundings can change if we don't take care of them.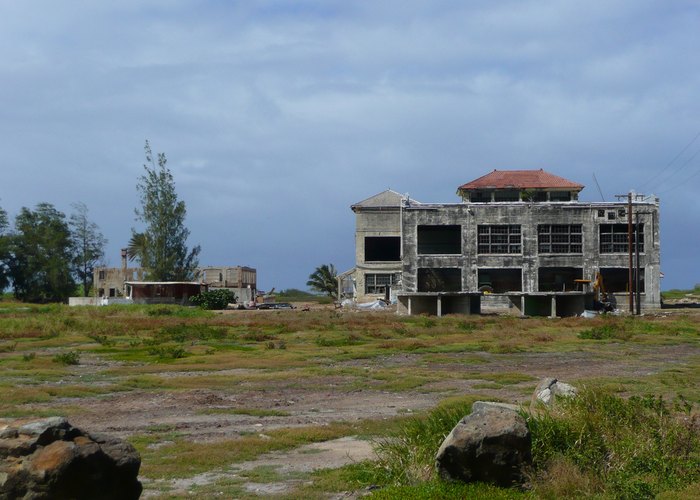 There is something strangely beautiful about these abandoned places, don't you agree? Have you ever visited any of these ruins before? Share your experiences with us in the comments below!
OnlyInYourState may earn compensation through affiliate links in this article.
Hawaii Ruins And Abandoned Places
August 10, 2020
Are there any cool abandoned places in Hawaii?
Like any American state, you'll find several abandoned places across the Hawaiian Islands - from the remains of the Waialee Home for Wayward Boys to the forgotten remnants of Paradise Park, an exotic bird zoo on the island of Oahu that was abandoned and left to battle nature in the early 1990s. Perhaps most famous, however, is Coco Palms Resort, a once-bustling locale on the island of Kauai loved by Elvis Presley but destroyed by Hurricane Iniki in 1992.
Can I visit any abandoned places in Hawaii?
Yes, you certainly can! In addition to the abandoned seismograph station found within the Lyon Arboretum, you can visit the ruins of Kaniakapupu, the summer home owned by Kamehameha III and his wife. While I've heard the area is technically off-limits, I stumbled across the ruins when meandering through the bamboo forest on my way to Lulumahu Falls.
Are there any ghost towns in Hawaii?
While there are no ghost towns in the traditional sense of the phrase (the islands simply don't have enough landmass for true ghost towns to exist), Hawaii is home to at least one abandoned community: a neighborhood on Joint Base Pearl Harbor Hickam that was abandoned under mysterious circumstances. While there are rumors as to why the neighborhood was abandoned, I can't find actual documentation to support any specific claims.