This Natural Wonders Road Trip Will Show You Hawaii Island Like You've Never Seen It Before
Measuring in at more than 4,000 square miles, Hawaii Island is not only the largest island in Hawaii, but it is also home to some of the greatest natural wonders found throughout the islands, from active volcanoes and majestic valleys to colored sand beaches and cascading waterfalls. With so many breathtaking spots to choose from, we found it difficult to narrow our choices down to just 10 of Hawaii Island's most magical natural wonders. But after some serious deliberation, we curated the perfect road trip to Hawaii Island's most breathtaking natural wonders – a 290 mile, 7.5 hour trek around nearly the entirety of the Big Island.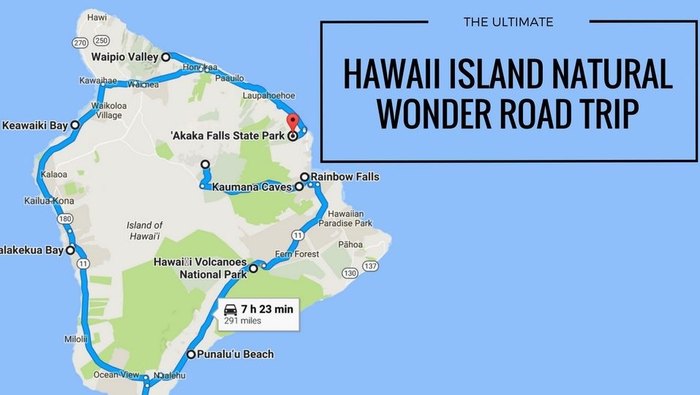 Be sure to check out the Ultimate Terrifying Hawaii Island road trip, as well as this phenomenal road trip to Oahu's greatest attractions, and Maui's epic waterfall road trip.