These 9 Fascinating Stories Of Hawaiian Mythology Will Leave You Shaking Your Head In Awe
Like many indigenous peoples, the ancient Hawaiians felt a deep connection to the aina (land), and used stories of their gods and goddesses to explain everything from lava flows to the creation of the Hawaiian Islands. The Hawaiian folklore is full of passion, betrayal, love, and death, and are sure to astonish you. Which parts of Hawaii mythology fascinate you the most?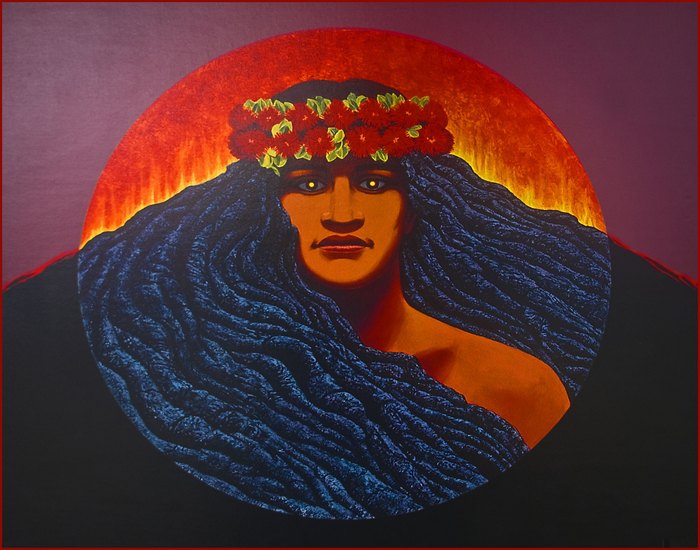 Isn't Hawaii mythology absolutely fascinating? We dare you to find another state with as many incredible myths and legends as Hawaii! Which Hawaii myths are your favorites? Tell us about them in the comments.
OnlyInYourState may earn compensation through affiliate links in this article. As an Amazon Associate, we earn from qualifying purchases.
More to Explore
Hawaii Mythology
What are some spooky stories in Hawaiian folklore?  
Hawaii is, like any amazing place, filled to the brim with intriguing (and often eerie) folklore that you won't soon forget. One of the most prominent stories in Hawaiian folklore is that of the Night Marchers, said to be the restless spirits of Hawaiian warriors long past. You'll know of their arrival by the sounds of marching, drumming, and trumpeting conch shells. Don't stick around: if you make eye contact, you risk being whisked away to the underworld with them. To show respect – if you can't get away, that is – you'll want to lie face-down on the ground and remain there until they've passed.  
What are some fun, interesting Hawaii myths to learn about?  
One cannot discuss the folklore of Hawaii without mentioning the beautiful and powerful Pele, Goddess of Fire and Volcanoes herself:
They say you cannot remove sand, rocks, or other souvenirs from the volcanoes of Hawaii because this will displease her, and she'll send you into a plague of bad luck until you return the artifacts you took. When she is angered, she causes eruptions and fire, and when she is pleased, there are times of prosperity and luck on the islands. Sometimes, she even takes human forms, often being sighted in the form of an elderly woman with white hair who hitches rides near the volcanoes. Should you turn around to look at her in your backseat, though – she'll be gone
Where are the spookiest places in Hawaii?  
Hawaii is a stunningly beautiful place, but it's not without it spooky spots! Some of the spookiest places in Hawaii are shrouded in dark myths and folklore, including beings like ghosts, gods, ghouls, and more.
On Oahu, you'll find spooks like the ones wandering the grounds of Iolani Place, which was built back in 1882 and is said to be haunted to this day by the woman it was built for, Queen Lili'uokalani.

The Volcano House Hotel on the Big Island is another famous haunted location in Hawaii, and they say it may even be haunted sometimes by Pele herself! Sometimes, she's even sighted on the grounds.

 
Related Articles