Visit This Mystical Rock In Hawaii That's Said To Have Healing Powers
From ancient settlements, Europeans first visiting the islands in 1778, and the establishment of the Kingdom of Hawaii in 1795 to Hawaii's admittance to the United States of America in 1959, the Hawaiian Islands are steeped in history, heritage, and culture.
The Hawaiian Islands are home to perhaps the most fascinating history in all of the United States, especially when it comes to all things spiritual. You've undoubtedly heard about the Kukaniloko Birthing Stones found in the center of Oahu, but have you ever visited Na Pohaku Ola Kapaemahu a Kapuni? Nestled in the heart of Waikiki near the police station along the bustling Kalakaua Avenue, these fenced-off basalt rocks are hidden in plain sight and said to contain mystical healing powers.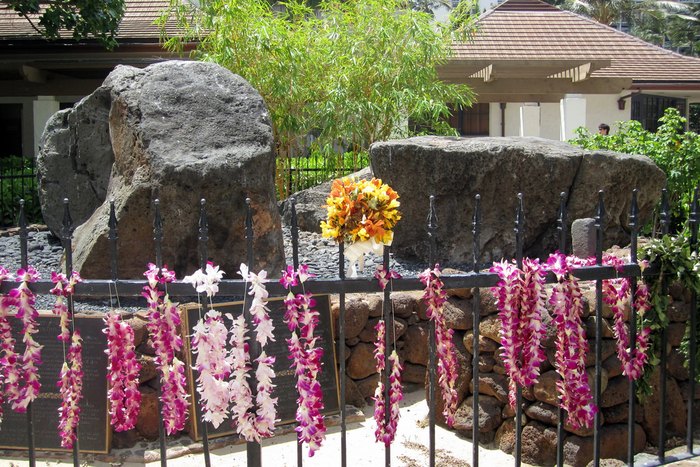 These sacred healing rocks can be found along Waikiki Beach between the police station and the Duke Kahanamoku Statue. Have you ever visited these sacred stones? What about these 13 spots where you can still experience Old Hawaii?